What is the Role of a Brand Ambassador and How to Build your Dream Team?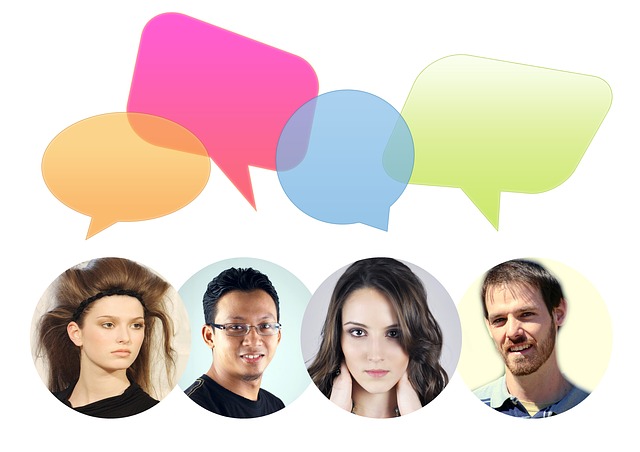 If you have ever been approached on the sidewalk by a group of branded, fun looking people giving out free samples for a new drink, or been waved down by a truck handing out free products, then you've encountered a brand ambassador. Not everyone thinks about the role brand ambassadors play for a company or business, and consumers generally only focus on the thing at hand – the product they are receiving from a promotion. Brand ambassadors are critical in helping promote a product or service, and can really bring in interest and sales in high numbers.
What is the Role of a Brand Ambassador?
Brand ambassadors can come in many shapes and forms. Some attend events and promotional parties to encourage and educate people on their product. Others are based online, with social media being their platform to share and promote a particular product. The basic role of a brand ambassador is to instill trust in the consumer, and encourage them in a non-salesy way to try out the product or service they are promoting. They represent and talk about the company in a positive way, embody the lifestyle of the brand, and most importantly, develop relationships with your consumers. Some of the traits that a successful brand ambassador will have are:
A solid understanding of marketing basics: While not required to have been something formally studied, a good brand ambassador will know the core principles of marketing. With an appreciation for the importance of authenticity in marketing to today's savvy clients, brand ambassadors will understand how to blend traditional ideas with contemporary edge.
An established online presence: If you are choosing a brand ambassador on a social platform, their following and presence has to be large in order for it to work. With the goal being reaching as many people as possible, the ambassador should have a large following of highly-engaged and interested people.
A passion for building and growing relationships: Seeing as brand ambassadors are not sales-people, but rather relationship builders, they need to be able to execute this authentically and naturally. It should be something they love doing, have a passion for and that comes off naturally, so that they consumer can begin to build that level of loyalty and trust with them, and ultimately the brand.
Brand ambassadors are important to a company because they humanize the product or service being promoted. They generate loyalty, trust, and a positive reputation for both the product and company, making people much more likely to purchase, and not just once, but continuously. They represent your company in its online presence, drive new customers to you, and are cost effective, as word of mouth is one of the most impactful methods of marketing.
How and Why to Create a Brand Ambassador Program?
Implementing a brand ambassador program for your company is on par with modern marketing schemes. Customers always trust other customers far more than they trust a brand. Seeing other people use and love the products will help encourage a new customer to get on board. Here are some things to keep in mind when creating a brand ambassador program:
Research! – A big mistake in utilizing brand ambassadors is just choosing anyone with a large social media following. In order for this to really work, you must first research who your brand advocates are. Who is most relevant, who fits your brand identity the best, and who are their audience? A company selling collagen protein shakes wouldn't have much luck using a brand ambassador who is a vegan food blogger.
Start Small – Everyone wants to reach as many people as possible from the get-go, but starting small with people who are truly passionate about your brand will reap more rewards than trying to expand quickly.
Exclusive Memberships – A key practice in ensuring you're getting the best brand ambassadors there are for your brand is by making memberships exclusive. Only those who are truly passionate, interested, and committed will jump through all the hoops required.
Pay Them! – Many people are under the assumption that ambassadors will gladly do work for free. While some do work for actual money, many ambassadors want things. Access, empowerment, acknowledgement, and of course, free product.
Why Social Media Matters?
Social media is the digital word of mouth. With billions of people worldwide using sites like Facebook, Instagram, Snapchat, Twitter, Pinterest, etc., social media is where marketers need to focus their attention. If you want to reach a large number of people, these apps are the best way to get there. Additionally, people follow accounts with values, lifestyles, and mindsets that are similar to their own, meaning you have easier access to the type of people who are your target market (with the right research). Finding a brand ambassador who has a strong social presence means they have a following of loyal and engaged consumers who are likely to trust their recommendations.
Why Happy Employees are Potentially the Best Brand Ambassadors?
The employees that are happy, engaged, loyal, and who truly believe in your brand make the best ambassadors. They already possess a large number of skills and characteristics that you would want in a brand ambassador, making it a natural fit. Keeping your employees happy with honesty, transparency, integrity, work-life balance and perks will make them feel great, and really love the company they represent. This alone makes them likely to talk about and promote your brand or product to the people they know, and often, on their social channels. Building your dream team of brand ambassadors comes from the people you already have under you. Leverage their passion and channel it into a win-win situation, where they receive the recognition and clout they're looking for, and your company receives the trust and interest of a wider audience.
Using brand ambassadors is the way of the digital marketing age we're in currently. Social media is the best way to reach a large audience, and by bringing aboard happy and engaged ambassadors, you will see your brand grow.
Would you like to receive similar articles by email?