The Role of Social Media in Business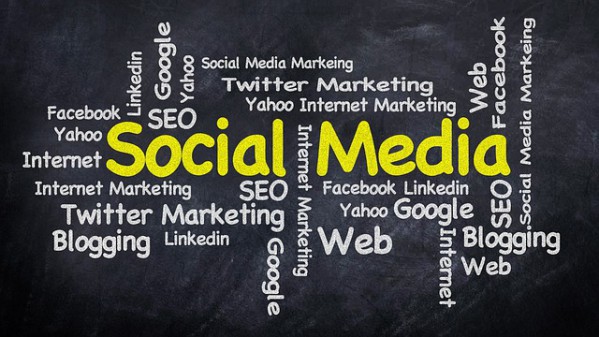 Online presence is of vital importance for any business today. Having a website is not enough to create awareness and the role of social media in business is to do exactly that – raise interest and help you engage with your audience.
Social networking platforms like Facebook, Twitter and G+ are vital to maintaining a competitive edge. Companies that are not active on social media risk missing out on opportunities to promote their products, meet and engage with their prospective clients.
The benefits that social media channels can bring to businesses go a long way. Here is how socmed can help.
Client Engagement
Communication trough social media enables businesses to interact with their customers. Taking the time to browse through the tweets and Facebook comments posted by your clientele will give you an insight into what they are looking for and how you could improve your products or services. This will help your company come up with revolutionary marketing strategies that will address your customers' needs.
Optimize Responsiveness
Social media presence plays a crucial role in business by supporting responsiveness. For instance, in an increasingly digitally-oriented world, if your clients have concerns or are facing problems with your products or services, they can let you know in a timely fashion. From this perspective, social media platforms provide an accessible way to connect with you, while giving companies a chance to give timely feedback. Socmed keeps you and your clients connected! Additionally, this kind of communication platforms allow businesses to quickly view what is happening 'behind the scenes' on the market, specifically if there are any customer complaints and the manner they are dealt with.
Competition
Take a look at what your competitors are doing out there, 'borrow' their ideas and make them better. If your competitors are active on social media, make sure to keep up with the social media strategies being implemented.
Social media marketing also helps create awareness of your brand while generating traffic to your website. The more active you'll be on social media, the more website visits you will get and hence your chances to maximize your sales and profits will increase!
Market Effectiveness
Networks like LinkedIn and Twitter raise interest among your followers who tend to be more responsive to your posts than to a sales-focused marketing campaign. Your possibilities with social media are limitless. Let your imagination take control and you will see that miracles do happen! Place advertisements strategically (at pitch hours – around 10am or 2pm), accompanied by informing and engaging announcements without leaving the impression that you are desperate to sell your product or services. All you need to do is create interest and success will follow.
Expand your customer database
Use hashtags and sprinkle your texts with keywords, without overusing them. This will help you engage with your target audience better. Social media networking helps you find prospective customers and once you do, the hardest part of the job has already been done; all you need to do next is direct them to your account, where they can find out more about what you do. Check out getabstract.com for more hands-on expert advice on how to best use social media for your business.
Cost-effectiveness
Managing your social media accounts is more affordable than running regular marketing campaigns. Among the numerous advantages social media has, its primary role in business is to help you build an online brand, create an image of who you are, what you do and above all, why your services and/or products are so efficient, cost-effective, efficient, etc. Additionally, social media promotion does not incur any costs, all you need to do is 'feed the fish' to create online presence. Spread the word on your products and services and they, your clients, will come to you.
Database management
Once you managed to build your own network, those contacts become your followers, and all their information is strategically stored on there. Social media platforms have been specifically developed to cater to the diverse needs of every company and to provide database support from remote locations. Secure and user-friendly, social networking platforms do not raise any compatibility issues regardless of the database system you may have in place. They take database management to the next level!
Social Debate
As the name suggests, social media or forums create the perfect environment for debate. It is where we all get together, and a lot more so for you and your customers. A forum or a social media platform ignites discussion, sharing of ideas and experiences. In short, it provides the perfect medium to meet, greet your customers and get their feedback. Getting social will help you see things through their eyes, walk in their shoes, and only in this way will you learn where and why you need to make improvements.
First-hand information
While it keeps you in touch with your customers, social media provides a threshold to what your competitors are doing. This way it helps you get a clear picture of what is happening on the market and what is trending, in order to see where and/if you need to make improvements or increase production.
Online presence
As an aspect of every individual's daily life, social media is where people meet in the virtual space to talk almost everything about their daily life. Businesses therefore need to maximize their presence on social media if they want to join in or at least be part of the discussions, either way it's to their advantage.
Statistics show that the way people use and interact on social media networks influences online buying decisions. So, socmed makes the market go around. That is why it is imperative that companies integrate social media and reserve it a central place in their marketing approach and analysis.
Importance of being social
Social media gains more and more terrain in the business arena. Now it plays a vital role in marketing by driving website traffic and becoming an integral part of a company's SEO strategy. Therefore, businesses need to work more on their social media skills and the way they connect with customers online in order to trigger best results. It takes innovation to be successful in social media marketing. Social media drives traffic through referrals (it's like a web that spreads), while it has the added benefit of taking up a significant amount of time spent online. Retailers are becoming increasingly aware of the need to dedicate time and resources to social media strategy.
How social are you? If you're not, then get out there if you want to skyrocket your sales!