Running Out of Money? Here's How to Finance Your Small Business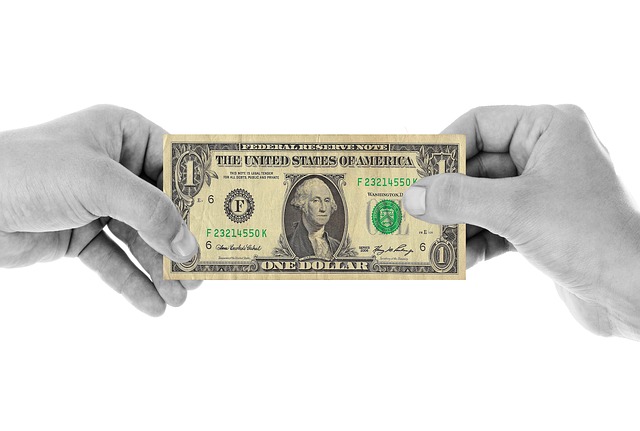 When we talk about financing a small startup or business setup, the options available around us are countless. Though the process of acquiring those options may differ in difficulty, the multiplicity of services in today's time mean not holding back your dreams if you are running short of money.
While a lot of people still prefer conventional way of financing your small business — through typical bank loans — is the only reliable option, the reality is totally different here. There are tons of reliable options to choose from and most of these funding options are somewhat better than a conventional bank loan.
Alternate funding helps you in saving your time, effort and money by providing best possible solutions and by finding best loan options for your business at very reasonable interest rates.
Let's find out how you can successfully finance your small business and keep it operational even if you are running short on money.
Traditional Loans
A bank loan is one option that is widely acquired by entrepreneurs and business owners around the world. This is a very traditional and conventional financing method and requires rounds of meetings with financial institutions and local banks, discussing with them about loan options and other requirements.
If the particular bank that you do banking with or any other bank have loan facility available to small setups, they will request you to read and fill out application form. The process can be lengthy and can roughly take from weeks to months.
Almost every loan application has basic set of questions. It will have questions about your business setup, products and services you deal in, type of business and its legal structure and things like that.
There is a section reserved with questions about your financial information. The bank would want to double check if you are financially safe and have sound standing and whether you pay your taxes regularly or not.
Many business setups are timid when it comes to financing small businesses — especially the ones that are in their teething phase with downsides for business owners, as requirements and interest rates may be higher than other available options.
Self-Financing Option
You must never underestimate the power of self-financing option. This too, is a widely used option for financing small startups. You have to have a crystal clear list of items that fall under the assets category, which includes saving accounts, real estate, vehicles, investments and other retirement accounts. They all play some part in your position to self-finance the business.
Small business owners who are interested in self-financing, the convenient option for them is to get a loan on home equity. You get this loan on the portion of the mortgage that you have already paid.
In this process, your bank will either extend a line of credit based on amount of the loan or will provide you lump-sum money. When a bank decides to extend line of credit, it's somewhat favorable because they have minimum interest rates and any interest paid on loans up to $100,000 is tax-deductible. The risk factor here is, you could lose your home if you fail to repay the debt amount.
There are other self-financing methods too such as, borrowing loan against retirement plan (401k) or utilizing the amount in an IRA. In some cases, you do have an option to withdraw amount from your IRA, provided that you repay it within 2 months. There's always an option to save up and pay amount in cash.
Alternative Mini Business Loans
With many financial institutions and banks unable to or not willing to extend mini business loans, it is important to keep some other options for acquiring small business loans in mind.
It may be a wishful thinking to get hold of a million dollar as loan, many options can still get you loan ranging anything from a few thousand bucks to as much as half a million dollars.
The prominent feature of alternate business loan is its flexibility. A lot of lenders condition you with stringent limitations on loans which constrains a startup's ability to utilize the cash when they need the most.
Secure Your Business with Crowdfunding
Crowdfunding might not have been a practical and feasible option 5 or 6 years back, but it has actually evolved with the passage of time and is now a famous funding option these days. Though it is still difficult for some businesses to gather funds via crowdfunding option, especially when your brand isn't millennial-friendly and appealing, the possible benefits are immense.
Certain websites give you an opportunity to begin a campaign, target a goal for collecting funds, and give incentives to those who contribute. The best feature about this option? You own all the money. You don't need to worry about repaying the money or giving away equity.
Presales of Products
This happens to be one of the most underrated financing options for any small business facing difficult times. It requires selling products before the official launch of your business. This process is called financing of presale products which can be exercised in specific situations.
When opting for this method of financing, make sure your product is fully developed and functional because if you attempt to presale an underdeveloped and ill functioning product in the market, you are only jeopardizing the future of your brand.
Asking Help from Near Ones
While some don't prefer this idea of financing and consider it as a bad mix solely because their business life can affect their personal relationships. But if you have a good bonding with your family members and friends, then this can be a convenient and flexible funding option.
As per a recent poll, five % of adults did finance some people who were starting their business in the recent times. Usually, people tend to finance neighbor or friend, close relative and family member, or even workplace colleague. So, if you too wish to finance a friend or family member, you must come up with certain terms to avoid possible embarrassment.
Angel Investors or Venture Capitalists
Venture capitalists and angel investors are another good options to finance your small business, especially when you are running out of money. Not all businesses manage to meet their strict requirements.
Angel investors tend to help businesses that are in their teething phases and in return they expect 20 to 25 % return on their initial investment. Whereas, VCs' only support businesses that generate steady and stable revenues. They usually put a 5-year timeline on recovery of their investment amount and normally don't have much time to spur growth themselves.
The cause of concern for many business owners and entrepreneurs is that they often lack faith in financing options. They usually pick one financing method and invest all their energy and time to make the most out of that method. By opening avenues for other options, you actually do a favor to yourself because it gives an opportunity to boost your chances of getting favorable financing options during difficult times.