Safety in the Workplace: Have You Done All You Can for Your Small Business?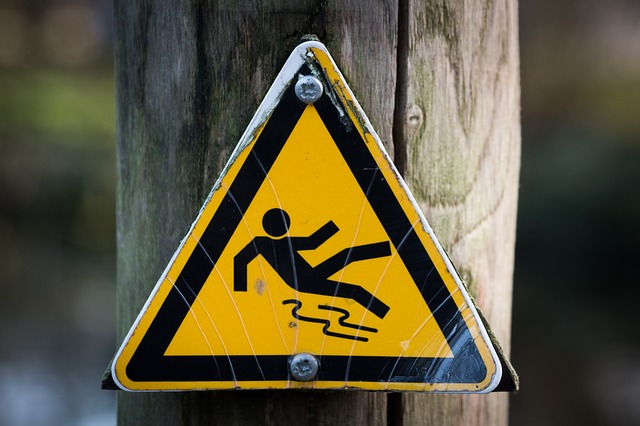 Big businesses may be the Hollywood A-listers of the economy – grabbing the headlines with shiny products and services – but small businesses are its real lifeblood, doing the sort of unsung and vital off camera work that keeps the show on the road. In the US alone there are about 28 million small businesses and these employ about half of the total workforce.
Advantages of Being Small
A small business can offer the sort of personal service to clients and customers that larger firms could only dream of but one thing it will always lack is scale. With scale comes the ability to handle issues such as safety in the workplace with the resources required.
But that doesn't mean small businesses will automatically be poor at safety, it just means that they have to develop an ethos that involves everyone within the organisation.
Developing Communication Channels
Developing that attitude is important for any business owner. It is the first thing you must do to ensure you are running a safe workplace. Staff must feel empowered to take responsibility and understand how and where to raise any safety concerns. A company that enjoys strong communication will, undoubtedly, be a safe one.
With an ethos and communication structure in place, it's necessary to appoint someone to lead the safety side of your business. In a low risk, small scale operation this can easily be a pre-existing employee. They can ensure checks are carried out, paperwork is filled in, training is undertaken and be the person at the heart of your communication structure.
You need to develop a clear policy on safety and for a small business this should, ideally, be collaborative. Get everyone in your organisation to pinpoint the potential hazards associated with your operation and assess how these can be safely managed. Involving everyone in this will ensure that the people on the 'front line' have their say, leading to a sensible policy that everyone can 'buy in to'. Help is available to enable you to establish what hazards your operation has and what the law says about tackling them.
Equipment
Then, as an employer, it is your duty to make sure you invest in the right safety equipment and that you replace and repair faulty items when your staff point them out. Also, work with the employee who is leading the safety aspect of your operation to review your policy on a regular basis.
It's also important to team up with respected and trusted contractors when it comes to performing specialist functions and ensuring that any operations are undertaken in the safest of conditions. So that's a no to hazardous sandblasting and  a no to working at heights or extreme temperatures without proper prior checks or asking your drivers to complete long trips without breaks or training from the American Safety Council.
Setting an Example
By setting a strong example and establishing a healthy atmosphere your business will be set up to be safe. It's then up to you to build on that with working practices that have safety at the forefront, the development of a strong and collaborative policy and through entrusting safety management with an organised and reliable employee.
Careful deployment of common sense and an understanding of the law are required – as is a good attitude to safety. Adopting this ensure you will be doing all you can for your small business.