Search Engine Optimization for Real Estate Companies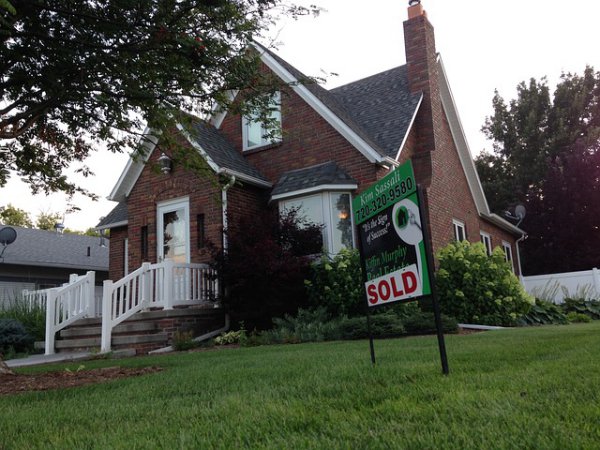 Ask your fellow real estate agents about their marketing tricks, and listen to what they are not telling you. SEO has long been the single most successful technique in the realtor marketing game, and it's a thin chance that any of your competitors would ever reveal their number one secretive growth hack.
SEO seems like magic, but it does require some hard work on your company's website. Think about it as you would think about a real estate property that you need to sell. In order to get enough visitors and at least a few prospective buyers, you need to make your site neat, comfortable, and appealing.
When implemented on a beautiful and intuitive website, an SEO strategy serves as a gigantic billboard for every potential client to see. If you're interested in building it together with the team from Pilates SEO, feel free to contact us. Until then, here's what SEO is all about, and why it is the best marketing device.
What Does SEO Stand For?
SEO is short for search engine optimization and is today tailored to comply with Google's guidebook. Being the most popular search engine in the world, Google singlehandedly defines SEO rules. It's an engine that all of your clients use for online search, so why not make yourself a bit more visible there?
SEO helps your rank higher in Google search results:
Search engine optimization improves your chances of being discovered by thousands and thousands of Google search results, simply by boosting your website's ranking score. Instead of on page 5, your real estate business and its official site will appear on the very top of a search result list.
SEO contributes to lead generation and drives sales:
Think about it – how often do you bother flipping the rest of Google search results pages after finding what you need among the first 10 results? Your potential client won't bother either, which is why you need to make it really fast, easy, and convenient for them to discover and get in touch with your firm.
SEO is fuelled by frequently searched keywords:
A frequently searched keyword can be any phrase used for making a query on Google. Your potential clients are probably using niche-related words like "real estate" and "houses for sale", in addition to a toponym that narrows their search down to a specific geographical area that attracts them the most.
Can SEO Help Me Market My Real Estate Company?
Without any doubt, yes. Regardless of how large and successful your company already is, search engine optimization will make it even more relevant and competitive. The trick is in skyrocketing your website to the top of the first search engine results page, which makes it instantly more authoritative.
The better the SEO campaign is, the higher you'll appear. A potential client who sees your company's name at the top of a search results page will deem you as professional, respectable, and trustworthy. That way, SEO inevitably leads to better traffic, easier lead generation, and higher conversion rates.
Is SEO Worth Investing In?
A smart businessman cannot be blamed for discussing the potential ROI before the investment has been made, and the same applies for realtors who are considering to put their money, time, and energy on an SEO campaign. Here's why search engine optimization for real estate always pays off.
The entire purpose of SEO is to acquire new clients:
Better website visibility is the first step towards effective lead generation, given that it guarantees a steady competitive edge. On all search engines, results are presented in a hierarchical order – if your company is positioned higher than your competitor's, potential clients will take that as a quality cue.
Search engine optimization ROI depends on a few factors:
SEO might be the marketing's most powerful tool, but that still doesn't mean that it can do everything on its own. The success of a search engine optimization strategy directly depends on the current state of your website, though it also takes into account factors like size, scale, and budget of your company.
How Fast Does SEO Deliver Promised Results?
Typically, an SEO campaign takes about three to six months to deliver the first significant results in ranking, traffic growth, and client acquisition. However, the strategy shouldn't end as you reach the expected plateau. If it's to maintain the achieved numbers, search engine optimization must not stop.
What KPIs Should I Keep My Eye On?
Whether or not your SEO campaign will succeed in a previously determined time frame depends on the current state of your website. Each page on your official web presentation should be optimized for keywords too. On top of that, Google's algorithm ranks pages according to how fast and intuitive they are, which means that a website redesign is a pre-step to successfully implemented SEO strategy.
In case you cannot determine the effectiveness of your website on your own, start tracking these KPIs:
Newly Acquired Clients: the entire client base of your company will visit your website on regular basis.
Organic Website Traffic refers to an influx of visitors that discover your website on Google search.
Pages per Session: how many separate pages does each of your visitors click through?
Visitor Duration: how many time do they spend on your website per one visit?  
Keyword Ranking: the math is simple here – better keywords always lead to more visitors.
How Does SEO Work On-Site?
If none of these KPIs show encouraging results, it's time for you to redesign and optimize your website. Off-site SEO cannot make much difference without on-site search engine optimization, which is why you need to rebuild a highly functioning and well-structured website that clients would want to visit.
A well-structured website is the one that a visitor can navigate through with ease. This includes intuitive UIs and UXs, just as well as details such are sitemap, navigation bar, and interlinked pages.
Your SEO technique might be developed by professionals, but it still won't yield any results if your website is slow and unresponsive. Google's algorithms measure these characteristics too, so make sure that your pages are bug-free, and that they could be browsed from all devices, including mobile.
Even though the right set of keywords can make or break your SEO campaign, you cannot structure your content solely around them. It's important for your blog articles to be helpful, engaging, and valuable to a reader. Then, and only then, can you start filling the blanks with searchable keywords.
On-site tracking tools like Google Analytics can help you collect and analyse website data in real time.
How Does SEO Work Off-Site?
Only after you've optimized your website for Google search, you can start linking your pages with other respectable real estate sites, and making them a part of broader web directories and networks.
Linking to other niche-related web sources can give your SEO campaign an extra boost. Make sure that your links lead only to those websites and pages that are relevant, trustworthy, and authoritative.
Make some time for adding your real estate company's website to business directories and listings. The purpose of this is twofold – your website will be ranked higher, and its credibility will be increased.
Does SEO Include Social?
Some SEO campaigns include social media optimization as well, at least when platforms Facebook, Instagram, and YouTube are in case. All three are equally impactful in terms of real estate marketing, since they promote different content formats, from text to video, and offer a bottomless lead pool.
It's important to note that SEO for social media has different rules than general social engine optimization, many of which differ from one platform to another. The goal of this practice is slightly different too – instead of searchability, it focuses on building a strong presence and brand awareness.
How Do I Measure My SEO Performance?
Through traffic and ranking reports, generated by a variety of SEO automation tools, you can easily stay on top of your campaign, measure its performance, and pinpoint what needs to be improved.
Is Real Estate SEO a Proven Growth Technique?
Once again, feel free to ask your competitors. The less they choose to reveal, the more you can be certain in this technique's effectiveness. SEO has been helping real estate companies for years before the infamous Google algorithm update, and it continues to do so even in today's unfavourable climate.
In only a couple of months, search engine optimization can transform your business into a well-oiled marketing machine. But, not only that. Your company's client base will scale accordingly, and so will your sales rates and your ROI. If you can't do it yourself, our team from Pilates will be glad to help.
Would you like to receive similar articles by email?