Services Worth Investing in to Manage Public Relations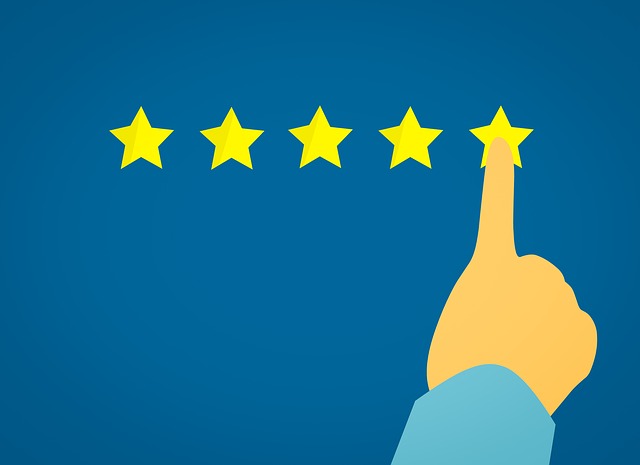 In the field of public relations, every company that operates has to manage its brand reputation, and online presence on a daily basis. A wide variety of fundamental tasks and services must be performed for any modern company that aims to handle all of its public relations needs well. Fortunately, there are valuable services that your company can invest in today to transform your brand image, gain trust with consumers, and protect the reputation of your company. Consider this list of must-have services for any business concerned about improving its public relations.
Social Media Management Services
With billions of the people around the world engaging on social media platforms every day, it is important to pursue social media management services as part of any public relations plan. The Pew Research Center subjects that nearly 70% of people use at least one form social media. The number of millenials and underaged youth that use social media is significantly large. When it comes to consumers, most consumer populations engage regularly. Many enjoy logging into social media to engage with friends, family, coworkers, and strangers, and also to communicate and research businesses and organizations of interest.
Captivating posts, vivid pictures, in-depth reviews,and other forms of feedback on social media have the capacity to go viral and increase the influence, popularity, and consumer-perceived value of your brand. In the same token, a single, scathing online review or negative post circulated on social media can inflict widespread lasting damage if left unchecked. Services that integrate the proper social media management software can help a company to interact and respond to customers in real-time on social media.
Online Reputation Management
With so many people browsing, researching, and reviewing companies on the internet, public relations management must extend online. Inc. declares that improving a company's online presence through public relations builds credibility, solidifies the brand, and helps companies and organizations to maintain a superior reputation. There is evidence of many small business and large corporations that suffered due to misinformation and poor reviews shared online. However, some complaints can be strong enough to seriously damage a company, or put it out of business.
The removal of negative reviews from popular consumer websites, social media platforms, and the top tiers of search engines can help your business to recover from a devastating blow. Hiring a specialist in Online Reputation Management Services ContentRemovalExperts Australia can allow you to delete unfavorable reviews that negatively impact your company brand. Skilled specialists in online reputation management can rebrand a company on the Web, reestablish customer perspectives, and restore consumer trust.
Content Creation Services
As more consumers transition from brick-and-mortar establishments into the online sphere, content remains King. When visitors find your way to a website one way or another, fusing it with the appropriate content is necessary for consumers to take the ideal conversion actions that you want them to. Hosting content that provokes and helps consumers to remember your brand is key. In addition, quality content must extend to sales funnels, press releases, and social media posts. Posting lackluster, spun content can leave your company sinking to the bottom of search ranks, but excellent content created with SEO optimization techniques in mind can captivate the attention of consumers, and keep them entertained.
Smart Insights reports that combining public relations with your content marketing strategy can help you obtain a broader audience and send a unified message through a variety of digital channels. Utilizing quality content for the company website and consumer information channels is necessary. Some forms of consumer content that are in demand and can yield great influence include articles, blogs, videos, images, social media posts, ebooks, downloadable reports, and email newsletters.
Slogan and Logo Design Services
Any company that is determined to improve its public relations must consider the impact that a unique, differentiated brand has on the consumer population. Without a customized logo and slogan, your company can easily be submerged in a crowded and competitive marketplace. Outstanding often display recognizable logos, and they utilize catchy slogans that are easy to remember. Just as a fine logo and slogan can help consumers spot your business in a marketplace, a bad slogan or poorly designed logo can affect the way your company is viewed by the world of consumers and potential partners. The Small Business Chronicle suggests that a slogan can become the centerpiece of a company's identity, but one that is done poorly can actually repel consumers and send a negative message. With logo and slogan design services, you can create an original logo and slogan to illuminate your company among competitors.
Specialized Customer Service Training
Although the public relations division is often held responsible for managing customer perceptions, company employees are most common gateway of interacting with customers. Every day, employees of your company have the opportunity to engage with members of your target audience for better or for worse. Public Relations Today suggests that customers want to be treated like they are important, and they crave a positive, genuine customer service experience that they can enjoy and share with others. Investing in customer service training can help your company deliver better service before substandard customer experiences can damage customer relationships and your brand's reputation. Companies that invest in better training for its service agents can stand out from competitors and stop serious customer relations issues before they start.
An in-house public relation teams may face all kinds of difficulties and frustrations in the quest to manage a company's image and reputation. Investing in the right services to manage public relations is essential for modern-day businesses and must be a priority in the age of technology and innovation. Although every instance that may arise is not controllable, many are, and others can be stopped before they have the chance to leap out of hand. With the aid of skilled professionals who specialize in different areas that affect public relations, it is easier to build a solid reputation or soften damaging blows for a swift recovery. Making these investments early can save tons of money and preserve your company's reputation for years to come.
Would you like to receive similar articles by email?