Shed Your Inhibition and Try out These Highly Effective Strategies in Digital Marketing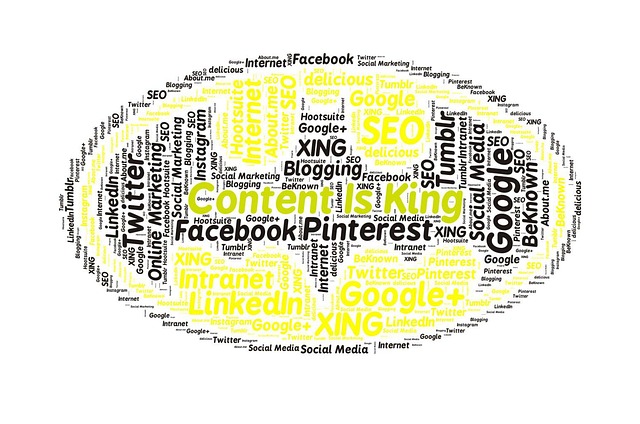 Everything is real time in the digital world and marketing, and advertising has made big gains from it. When you embrace digital marketing and advertising, you become empowered to track the campaigns and keep making ongoing changes to increase its efficacy.
You can make any number of changes at any point in time and boost your creative abilities. By monitoring campaigns, you can make instant changes or adjust the creative needs on a different media channel. It saves cost and time as you need not overhaul the entire package but only tweak it at places to make it more effective. By simply adjusting the content, you get the desired impact on marketing.
In the world of digital marketing, technology is racing ahead at incredible speed, and the marketing strategies keep evolving rapidly to keep pace with it. The journey in aligning the marketing with ongoing technological developments is truly exciting. Marketers need to be fearless in trying out new things that keep coming up regularly, and the anticipation of changes creates an exciting experience that makes marketers more passionate about digital marketing. It gives them immense opportunities for experimenting with new marketing strategies and tactics that can sharpen their efforts.
Experimenting can be risky, but the perception and understanding of the topic determine its risk level. What seems risky to many people may not be risky for you provided you have enough knowledge and understanding of the subject. Here are some digital marketing strategies that apparently appear risky but not so if you understand it well.
Choose content marketing over outbound marketing
Many marketers focus too much on outbound marketing to make gains in Ranking by SEO by highlighting the features and capabilities of products and services. The technique used to work but no more effective because the approach to marketing has undergone many changes. Customers are now seeking value for products and services and no happier to know about long lists of features and capabilities of these. The need of the times is to position yourself as an expert and thought leader by demonstrating what value the brand, products, and services bring to the table for which you have to create good content to communicate with customers. By marketing the content well, you automatically turn the attention of the customers to the products and services.
To succeed in content marketing, you have to acquire the skills of marketing without talking directly about selling products and services but highlighting how it could resolve some problems that customers are facing. Content marketing is more effective than outbound marketing in driving more traffic and generating more leads.
Create interactive content
Two-way communication is much more effective in marketing and to achieve it you must create interactive content. By creating content that prompts the audience to interact with you, it is possible to make your entity easily distinguishable that sets you apart from the rest. You command more authority over the audience that starts relying on your abilities. Therefore, pursuing the path of creating more exciting and interactive content will place you much ahead in the competition.
Besides drawing more attention, interactive content has the powers to increase your engagement on the social media channels. By using infographics that are interactive along with ROI calculators and quizzes, you can make your communication more dynamic that touches the hearts easily. In the process, you not only attract the prospective audience you target but might even draw the attention of the industry publications too. As the outreach keeps expanding, the link prospects and traffic would also increase.
Spread your marketing on new social media channels
The social media channels are also evolving as new channels keep coming up and you get more exciting and new ways to reach out to consumers. The difference becomes evident when you compare to Facebook, LinkedIn, and Instagram, Twitter or even Snapchat. Your creative abilities get new avenues of expressing your brand message and take it to the audience in a new way. You can tell your story in a manner that you had never done before and upheld your brand identity in a different light.
The new channels like Instagram Stories, Snapchat and Instant Articles on Facebook provide a platform for experimentation to reach out to a specific group that you target. And these are also places for promoting your interactive content too.
Develop content for the audience and not search engines
It often happens that in pursuit of higher search rankings, the content development process gives more emphasis to search engines by creating content that could be more likable to Google. This is a big mistake because although search rankings are necessary, the content should satisfy the audience first and search engines should pick up the signals about its goodness by gauging the audience reaction. The audience comes first when creating content because marketing is not for search engines but humans. Search engines can only prop up the marketing efforts, but the revenue comes from real people who get impressed by the content and move forward in making purchases. It is more important to convey value through content by addressing the fears, worries, desires, and needs of the audience. You will not derive any marketing benefits by just ensuring high visibility of content.
Extract more value from content by re-purposing it
Content is an asset, and its value does not go away after single use. You must know how to extract more value from content by using it repeatedly provided it remains relevant at the time of reuse. It is not just re-using the content but refurbishing it to present it in a new way with a new purpose. The whole look and presentation, as well as the substance, could change in the process while maintaining its attraction just like any fresh content. By changing the format of content, you can drive more traffic to it. Publishing the content at appropriate times would attract a new audience.
Having the courage to experiment and being confident in your abilities, you could derive significant mileage in marketing from these strategies.
Would you like to receive similar articles by email?