Shop Until You Drop! Make Money with Ibotta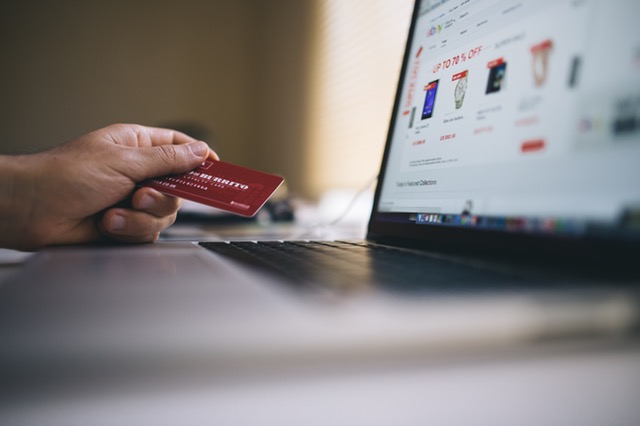 Most people have a love/hate relationship when it comes to shopping. While it's nice to be able to buy an item that you've been dying to own, it's annoying to spend so much of your paycheck on groceries and other items.
But, what if shopping could be more enjoyable by simply using an app? Meet Ibotta. This is a cash back app that rewards you for buying items that are already on your shopping list. Ibotta offers a variety of cash back rebates on groceries, clothing, and tons of other items. By using Ibotta, you really get paid to go shopping.
Want to learn more about the app and how it can make your dollars go even further? Keep reading our Ibotta app review to get the inside scoop.
How it Works
Ibotta is a free app that offers cash back rebates on in-store purchases. The app also offers cash back for online purchases as well. What's great about Ibotta is that it works very similarly to couponing, except you don't have to spend any of your time searching and clipping coupons.
All you have to do is look through your phone, find the offers that apply to you, and then activate them. Once you find a cash-back offer that you like, you activate it and then complete a simple task like answering a question or watching a 15-second video ad. The offer is then added to the "My Offers" section of the app.
Once all of your applicable offers are active, you can get to shopping! After you're done shopping and you've purchased the items needed to redeem your cash back offer, the next step is to provide proof of purchase. You can either scan the QR code at the bottom of the receipt or you can take a picture of the entire receipt and upload it to the app.
Once your purchase has been confirmed, your cash back is automatically added to your account. As soon as you've reached $20 in earnings, you can cash out via PayPal or Venmo. You also have the option to put your earnings on a gift card.
When using the app to earn cash-back online, you simply log into the app, pick your favorite stores, and see what offers are available. You'll still need to complete a short task, but with online ordering, you don't have to worry about sending in a copy of your receipt. Your purchases are tracked through the app.
How Much You Can Expect to Earn
How much you'll earn using Ibotta really depends on how often you shop and the type of offers that are available to you. Obviously, the higher the cash back offer, the more money you can expect to make.
What's nice is that you can use Ibotta to save on products and services. While you can save money at the grocery store, you can also earn cash back on vacations, hotel reservations, and much more.
If you're just using the app to save on groceries, you can expect to save a few dollars each week. But if you're using Ibotta to earn cash back on almost everything you purchase, it wouldn't be unheard of to earn an extra $100 in cash back at the end of the month.
Maximize Your Earnings
As with any cash back app, there are many tips and tricks to follow in order to maximize your earnings.
Use Ibotta Preferred Partners
Ibotta offers a preferred partners plan that involves certain retailers that are directly affiliated with Ibotta. This program allows you to link your loyalty cards to the Ibotta app, which increases your returns. Linking your loyalty cards also negates the need to take pictures of your receipts.
Have you gone grocery shopping in the last week? A nice perk of Ibotta is that the app accepts receipts that are up to 7-days old. This means you may be able to get cash back for items that you purchased before joining the app.
It pays to get into the habit of checking Ibotta before you make a purchase anywhere. While the app is best known for its grocery store savings, you can also find cash-back offers for convenience stores, clothing, beauty, electronics, and even restaurants and bars.
Using these tips you can get the most out of using the app and can greatly increase the amount of cash back that you earn on a weekly and monthly basis.
Conclusion
If you've ever wanted to be rewarded for shopping, Ibotta is the app for you. Using Ibotta you can earn cash back on all sorts of everyday items. Here's to saving and making your hard earned dollars go even further!