Show Your Appreciation: 5 HR-Approved Valentine's Gift Ideas for Your Assistant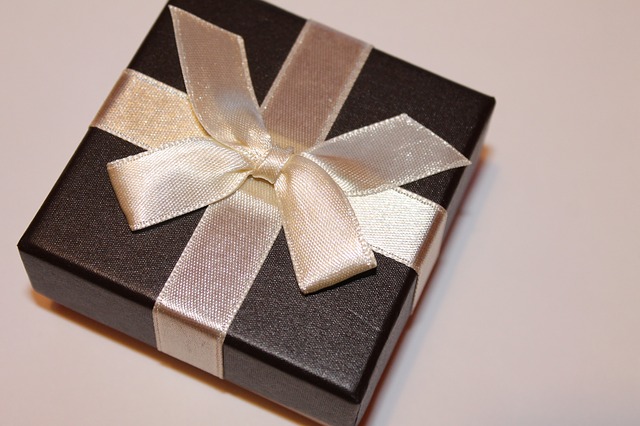 When Valentine's Day rolls around, you may have trouble enough picking out a gift for your sweetheart, let alone trying to come up with an appropriate gift for your assistant. Yes, you do have to put some thought into it. Witness this boss, who was exposed on CBS Money News for gifting his employees with a picture of himself along with a couple of rolls of toilet paper. At least he took the time to wrap them nicely, but where that gift lands on the scale of thoughtfulness is questionable.
You might feel like skipping gifts in the office on Valentine's Day to avoid the pitfalls of improper and offensive gifts, but remember that it is a prime opportunity to show your assistant how much you appreciate her. It's easier than you think to come up with a gift that won't end in embarrassment or a lawsuit.
A Living Gift
Flowers for Valentine's Day walk the thin line of appropriateness. Even if they aren't roses they could be construed as a romantic gesture. Give your assistant a plant instead. It doesn't have to be an overwhelming, creeping vine. A small plant dressed up in an attractive planter or basket is enough of a gesture to show your appreciation. Or, follow the advice of Ladies' Home Journal and get something unusual that can't be found at the local grocery store. Just make sure uncommon plants come with detailed and easy-to-follow care instructions.
Entertainment
A gift that entertains is one that keeps on giving. Books, DVDs or music are ideal Valentine's Day gifts for your assistant. Keep an ear out for the mention of a movie she loved, a book she's interested in reading or a music group she enjoys, so you have an idea when V-Day shopping. Any one of them would make a thoughtful Valentine's gift, and a combination of two or more with the same theme would be even more so.
Gift Baskets
You can rarely go wrong with a gift basket for any occasion. You won't risk offending anyone if you skip building your own and go to a professional instead. An ideal example is to choose one of the gift baskets by FTD that include delectable chocolate-covered strawberries. Add a note telling your assistant that she's the "berry" best at what she does to keep it light and friendly.
A Little Indulgence
Treating your assistant to the right kind of indulgence for Valentine's Day is a suitable gift that she's sure to appreciate. Whether it's a mani-pedi or tickets to a show (for her and her family, of course), get her something that she'll appreciate and enjoy, but make it something she wouldn't necessarily splurge on herself.
Gift Certificates
You can (almost) never go wrong with a gift certificate. Of course you'll want to avoid gift certificates to a lingerie shop or for a color treatment on her hair. But a certificate to a gourmet shop, a nice restaurant or her favorite home decor store is a very appropriate gift your assistant will be happy to receive.
Would you like to receive similar articles by email?