Small Business Now Has a Large Platform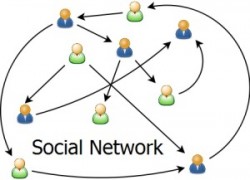 Social media has opened a lot of doors for businesses of all sizes, making it easier than ever to connect with potential customers, run ad campaigns and get the most out of marketing dollars. However, with so many companies vying for attention, it can be difficult for small businesses to gain the necessary visibility for social media to pay off in tangible ways.
Small Fish, Big Pond
One of the biggest challenges that small businesses face in the realm of social media is competing with more well-established companies. Big corporations have brands that are recognizable by a wide audience, making it easier for them to create a viable social media presence. Small businesses looking to get into social media have to compete with this level of prominence. That means investing a lot of time and energy and having the budget to handle any unexpected expenses involved in getting a new, unknown brand into the public eye.
Choosing the Right Platforms
Though Facebook and Twitter are still the "big ones" in the social media world, other platforms such as LinkedIn, Google +, YouTube and even Pinterest have benefits for businesses. The trick for a small business with a limited marketing budget is picking which platforms will have the most impact on sales. This varies from business to business and depends on where the customer base is most active. If potential customers are hanging out on several different social media sites, it makes sense to set up a profile on each of them. However, if a business is targeting a niche market, there may only be one or two social media profiles that will draw customers. It's important to research this before getting into social media so that time and money aren't wasted on dead-end endeavors.
Investing the Time
No business large or small can simply set up social media profiles and expect them to take off without a significant time investment. Gaining a large number of followers doesn't happen overnight; small business owners need to network online just like in "real life." An effective social media strategy is a work in progress that will need to be tweaked as certain techniques prove useful and others don't. When in doubt as to how to approach something, small business owners shouldn't be afraid to ask questions of others who have already been through the process. This can offer important insights and save a lot of frustration in the long run.
Aiming for Balance
Sales may be the main goal of social media for a business, but nobody wants to read content that always sounds like ad copy. Small businesses have a leg up on larger corporations in this regard. When real, individual people handle social media rather than SEO or SMO companies, it's much easier to connect with customers on a personal level. Whether answering a tweet or answering common questions in a blog post, having that personal connection shows customers that there's someone behind the brand who cares about what they want and what they expect to get out of the products and services the company offers.
Getting involved in social media as a small business is a challenge, but perseverance is necessary in order to see a payoff. Taking time to understand the growing landscape of social media platforms and learn how to best connect with customers gives small businesses the advantage they need when trying to compete in the world of Internet marketing.
Would you like to receive similar articles by email?