Smart Ecommerce Businesses Get Social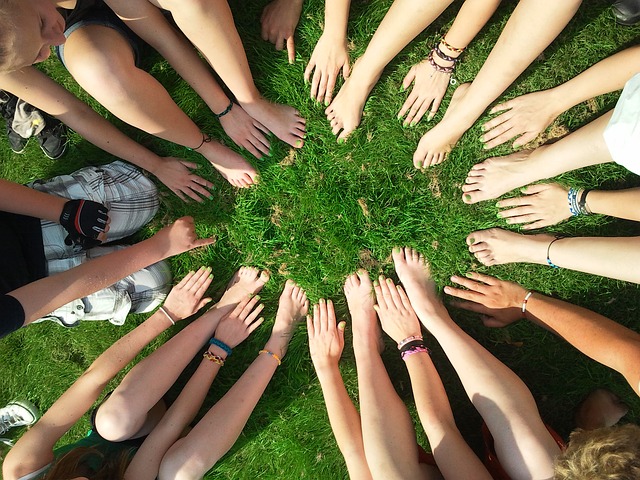 To state the obvious, ecommerce is the business of selling products through the internet. The internet is the world's largest platform for sharing information and communicating. It's a social experience, by and large, and people are getting more social on it. The platforms we use to communicate and their greater integration on sites of all kinds make that clear. Taking part in that trend is going to do your business a lot of good.
Shareworthy branding
If you're like most businesses, then you've spotted how content marketing, such as blogging on your business site, can be profitable. It intrigues people who aren't yet customers and it gives customers reason to keep coming back to your site. But it can be more useful still in getting people to share your branding. Write content that has real value to it and give people easy options to share it through social media widgets on the site. A good piece of content can have a much farther reach than any straight-up offer.
Get friends involved in the spending
Get more than one person involved in a shopping experience. If your products make good lifestyle gifts, then you have nothing to lose by using a gift card template to produce a new revenue stream at little cost. You can also make use of the growing trend of using gift registry options on your ecommerce site. Obviously, this is of particular benefit to businesses who are well-geared to cater to people getting married but it can have some cross-market appeal, too.
Give word-of-mouth some incentive
Remember the social media widgets we recommended that you put on your content? You can get them involved in a purchase, too. It gives people an easy way to share their shopping experience. But a little incentive can help them along, too. A discount on a future purchase can get them clicking that share button. Introducing a referral program can work just as well. Word-of-mouth will always be more effective than direct marketing, you just need to invest a little in its growth.
Know how to use your social media accounts
Getting on social media is crucial. If you want to ensure you have the most impact, however, you need to use the different platforms right. Sharing content through all of them is well and good. However, Facebook also works best as an online support platform, answering queries with all the detail they need. Meanwhile, Twitter is great for building a network of brand fans and other businesses you have connections with. Pinterest and Instagram are all about the sharing, particularly if your products have some aesthetic appeal to capitalize on.
Crowdsource some content
Which platform you use to do this makes a difference, but crowdsourcing content is a great way to display all the positive social proof that your business has support and is worth supporting. There have been some great crowdsourced campaigns worth researching that sees brand followers thoroughly engaged in some communal fun.
People like to share what they do online and they like to see what each other do, too. It gets them informed and it gets them intrigued. Getting more social with your online shopping experience can really help it take off.