Software All New Businesses Must Have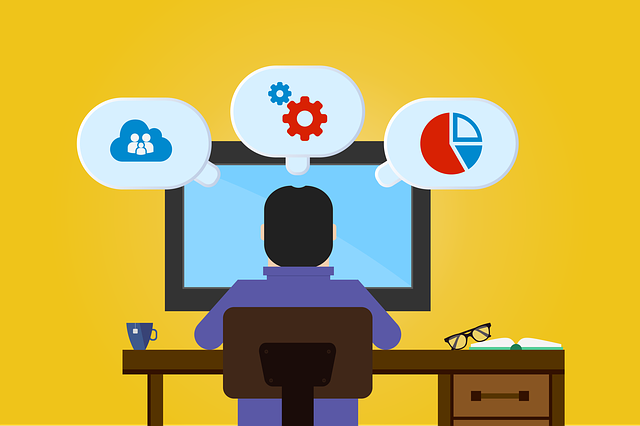 Congratulations! So you have decided to set out on your own, either by starting a small business or freelancing (one in the same, really). This is surely an exciting time for you and your loved ones, but it can also be a bit overwhelming if you don't have the right support tools in place to help you.
Fortunately, there are tons of software options for small businesses meant to streamline the day-to-day processes. From accounting to scheduling to shipping management, the tech world has got you covered. If you are not taking advantage of all the fruits the digital age has wrought, you are bound to be left in the dust!
Though the sheer amount of software and applications available for each category is astoundingly vast, there are only a few key things to look out for in each piece of software that will tell you whether or not it is right for you. Don't get discouraged, and keep in mind the pressing needs of your burgeoning business.
Without further ado, here are 5 pieces of software all new businesses must have.
Accounting
A good piece of accounting software is the bedrock of any successful business. Any accounting software worth its salt will help automate invoicing, payroll, and tax compliance. Additionally, you want to look for an application which will integrate shipping orders and expenses, all while keeping detailed records of money spent and made during a period. But most importantly, you want software which will keep up to date information on taxes owed, such as sales tax.
The information should be clear, concise, and aesthetically appealing. After all, accounting isn't for everyone: if it's not your forte, try to keep the task as enjoyable as possible, so you don't let these monotonous duties fall by the wayside. If you're going to splurge on any category of software, it should be accounting software.
Data Recovery
Think about what it would cost your new business if you were to lose every stitch of information stored on the computers connected to your network. Even if you have some cloud storage in place, it would still be such a waste of time and resources to rebuild or recover that lost information.
What you need is a safeguard in place. You should have a reliable data recovery tool in your arsenal. In addition to continuously backing up all of your records and files the old-fashioned way, you should consider investing in a reliable data recovery software that can act preventatively in your business' favor.
Professional
This is especially pertinent to freelancers, but businesses of any kind ought to take it to heart: when you're a small fish in a big pond, you want to use technology on the cutting edge in your industry. Using outdated software or applications just won't cut it if you want to stand out.
Of course, this is a tall order for a lot of new enterprises. You are barely staying afloat, and now you are being told you need to break the bank in order to succeed? Not going to happen! But the truth is, some things are just as valuable as money—like your time.
When you're calculating what your business can and can't afford in terms of industry software, don't forget to take into consideration what an efficient piece of software can mean in terms of time saved and frustration avoided. For instance, if you're designing a new product, are you using a reliably efficient PCB design software? What features are you missing out on that could save you time—time that could be better spent outperforming the competition in other ways?
Management
There is a plethora of different management software on the market, and, unsurprisingly, they all fill different niches. Are you or your team members struggling to keep to a consistent schedule? Perhaps what you need a specific time management software. Of course, if your problem is communication, you'll want to invest in a management suite that streamlines collaboration in completing projects. Fortunately, there are also project management apps that enable you to mass communicate with your team, which is particularly helpful if you have sudden changes have to be made to a project, for instance.
Management software isn't necessarily of the highest priority for all businesses, but if your future plans include growing your team and the enterprise as a whole beyond just you and a few others, it is probably a good investment. It will help you set performance standards now to speed along growth in the long term.
Shipping
This advice will be especially prescient to e-commerce heavy businesses, but even brick-and-mortar operations will benefit from a reliable freight management service. When your focus is on providing excellent customer service and high-quality products, you don't have time to worry about coordinating your shipping, too! If you want to see huge growth in your business, invest a little upfront to save those two most valuable resources: time and money.