How to Own Your Space at Your Business Place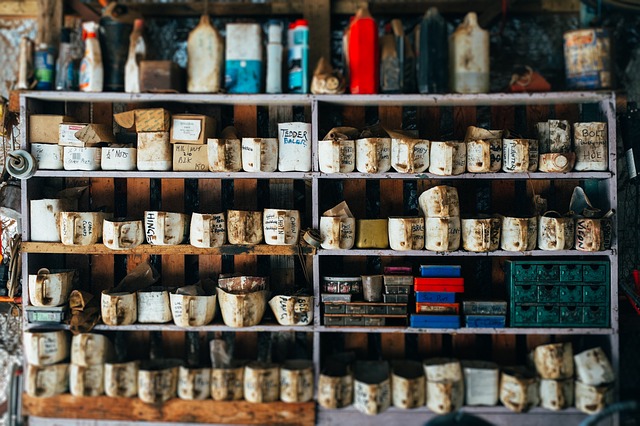 Are you a business owner and are wondering how to have your goods stored? Are you thinking of starting a business, but have no idea how you should store your goods? Think metal shelving! The most appropriate way to have your goods stored. It does not really matter if you have a small scale business or a large scale business.
You should not take chances with your goods. Some goods when stored in direct contact with the ground may actually go bad. Metal shelving comes in handy here. You should consider metal shelving.
There are many advantages when it comes to metal shelving. Also, it has quite a number of importance's, which is why you need to consider metal shelving. Some of the importance of metal shelving is:
Ensures your workers comfort
You must be wondering how comfortable workers should be, yet they should be working? Well, here is what I mean. There are certain health precautions that you need to ensure are in check when you start up your business. You need to ensure that the work conditions are conducive for your workers, that they are not exposed to any sort of risks while at work.
Metal shelving takes note of these well enough. The metal shelves are normally angled in order to reduce strain for the workers. For example, instead of having a metal shelf that is at a 90 degree angle, it may be a little more inclined to make it easier for the worker to handle the goods.
In this case, the workers' health will have been taken care of because you will need not bend in order to reach the goods.
You are able to customize
The good thing about metal shelving is that you are able to customize the shelves. You can have the shelving done according to the sizes that you may want. In case your business deals with cargo of varying sizes, you could then have metal shelving of different sizes that will be suitable for your business.
Besides this, you can choose whether you want to have mobile or immobile shelving. The good thing about customizing is that you get to enjoy just what you want.
Durability and reliability
Metal shelving is very strong, as it is made of metal. You should consider installing such if you want to have a long lasting solution for your storage. There is also no room for decaying and having to carry about repairs every now and then. In comparison with wooden shelving, metal shelving is much more reliable.
Metal shelving is the best solution for storage. There are no chances or repairs due to break downs and the like.
Brings about order
Metal shelving helps to restore the order of your work environment. You cannot compare a work environment that has metal shelving for storage and the one without. Take the step and look at installing some in your business. It will not let you down.