How to Make Sure Your Staff Are Prepared for Customer Services Challenges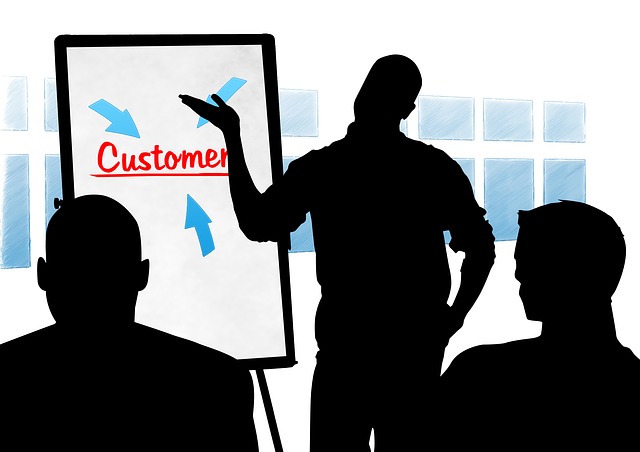 Working in customer services is not easy. Anyone who has had to deal with an angry and disgruntled customer knows how hard it can be. Here's how to make sure your employees are prepared for the challenge.
Find the Right People
The first thing you need to focus on when you think about the customer services of your business is people. The people you hire are essential to the success and smooth running of your business. And this is especially true when we're talking about customer services, which is all about interaction and communication.
Make sure your job adverts give a good idea of all the pressure and complications that come with a job in customer services. There's no point in lying to people about how difficult the job is. I'd also recommend putting them through a trial period before you sign an employment contract too. Customer services is one of those things that you're either good at or you're not.
Provide Training
That doesn't mean that you can't give extra training to your staff though. Although some people are not the kind of people who are suited to customer services, the skills of people who are suited to it can still be improved. Training is essential; it gives your employees structure and guidelines to follow.
It will also allow them to get an idea of the kinds of problems and challenges they will face on the job each day. The training shouldn't be conducted only at the start of their employment though. Their training and skills should be updated and upgraded all the way through their time working for your business.
Monitor Their Performance
Monitoring the performance of your employees taking part in customer services interactions helps you to see what they're doing right and wrong. It's not just a case of spying on them and watching what they do. It helps you as a business owner, and it helps them too. You don't have to use your findings against them.
Picking up on common mistakes in your customer services department will help you make changes to your training methods and guidelines. And all you need to do is buy some hardware that can be used for recording phone calls. You don't have to listen to every call that is recorded, just take a random sample or listen to interactions that are flagged up as problematic.
Don't Pile on Pressure and Targets
Many modern business owners and managers are obsessed with targets and goals for their workforce. What most of these business owners don't realise though is that this kind of focus on targets could actually be detrimental to the performance of their employees. Too much pressure is not a good thing for any workforce.
It might be a difficult thing to accept and understand if you're a business owner that loves setting targets and pressure. But, believe me, this doesn't help the situation in your office. It can cause your employees to become worn down and demoralised in their roles. And this will only hurt your business.
Customer services is an essential part of every modern business, so make sure your employees know how to conduct interactions.
Would you like to receive similar articles by email?