Stainless Steel: The Best Option for Brewing Quality Beer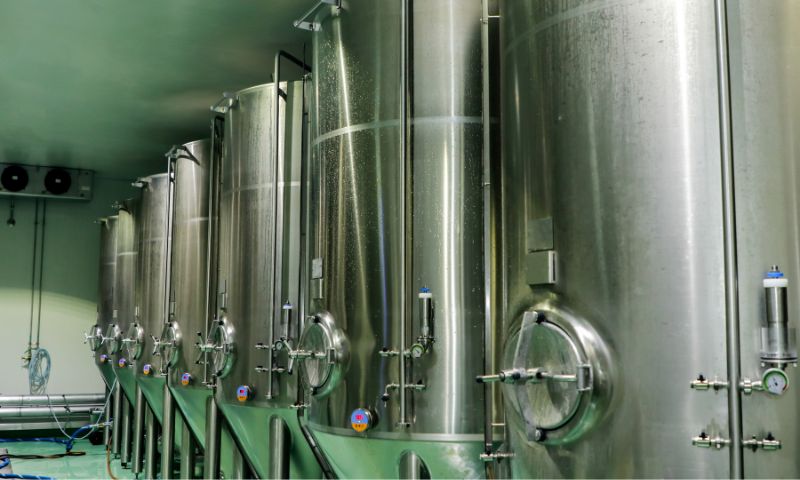 Good brewing equipment is crucial for crafting delicious beer and truly makes a difference. Stainless steel equipment is the top choice for breweries and is popular for its durability, versatility, and hygienic properties. It offers a range of benefits that enhance the brewing process and allow brewers to create exceptional beer. Understanding why stainless steel is the best option for brewing quality beer will help you enhance your final product.
Durability
Brewing beer requires reliable equipment that can handle the brewing process. Stainless steel is highly durable and resistant to corrosion, rust, and impact. This durability allows brewing equipment to endure unique brewing conditions. Investing in stainless steel brewing equipment will help you craft delicious brews for years without issue.
Temperature Control
Temperature control during brewing is essential for producing high-quality beer. Stainless steel has excellent thermal conductivity, allowing for efficient heat distribution. The heat transfer provided by stainless steel tanks will help you achieve optimal mashing temperatures and control fermentation conditions, leading to better flavors in every batch.
Hygiene and Cleanliness
A clean environment is essential for avoiding contamination during the brewing process. Stainless steel does not react with beer ingredients or harbor bacteria, yeast, or other microorganisms that could spoil the brew. This material is easy to clean and sanitize, allowing you to maintain a safe brewing environment with minimum effort.
Versatility
Stainless steel can adapt to various brewing styles. From brew kettles and mash tuns to fermentation vessels and bright tanks, you can customize stainless steel brewing equipment to meet your brewing techniques and production scales. Its compatibility with various brewing processes makes stainless steel equipment the best option for exploring new beer recipes and experimenting with different methods.
Aesthetic Appeal
Stainless steel has a timeless aesthetic appeal that adds a touch of professionalism to any brewing setup. The equipment's polished appearance is visually appealing and enhances the ambiance of a brewery. It showcases your commitment to quality and creates a welcoming atmosphere for visitors and customers.
Stainless steel is the best choice for brewing quality beer, as it offers durability, temperature control, hygienic properties, versatility, and aesthetic appeal. Investing in stainless steel brewing equipment will ensure the production of high-quality and delicious beer.
Would you like to receive similar articles by email?