Here's What You Should Know About Getting Started with Voice SEO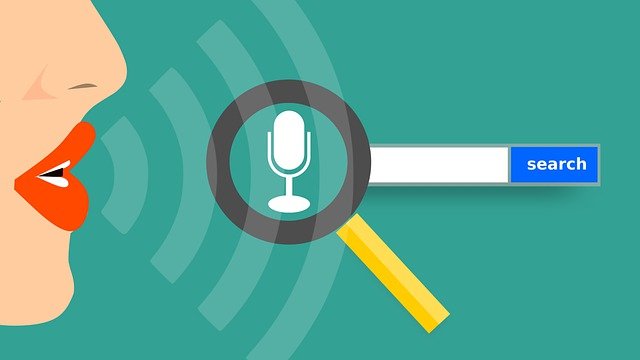 Voice search refers to the process of using voice commands to search websites and apps. If you've ever promoted Siri or Amazon Alexa, you've participated in voice search. Moving forward, the voice search revolution is poised to play a major role in search engine optimization and marketing. Here are some interesting statistics to prove it:
Twenty percent of mobile queries on Google and 25 percent of all searches on Bing are voice searches
Nearly a third of the U.S population (33 percent) are users of voice search, according to eMarketer
Approximately 52 percent of people use voice search when driving
More than 50 percent of Americans use voice assistance when researching and shopping for products online
About 38 percent of consumers find voice ads to be more engaging and less intrusive than other conventional forms of advertising
Voice search has grown thirty-five times since 2008
These statistics demonstrate voice search is changing the way people engage with content. People are increasingly finding it easier and more convenient to speak with a voice assistant than to type. Furthermore, searching for information using voice queries gives you results much faster than when you type. And this explains why more and more people in the United States are using voice assistants to find the answers or services they need.
Understand the Unique Ways Your Customers Interact with Voice Search
If you've ever used voice search before, you know that it changes the way people conduct their searches. The searches are not only longer but also more conversational. Furthermore, it's not uncommon for users to joke around with digital assistants during their search. Therefore, it's important that you take time to research and analyze real-time data to understand how your customers use voice search and on which type of voice-activated devices.
Keep in mind that not all the information you get will be relevant to your business. However, your goal is to gain insight into how consumers interact with their voice-enabled devices so you can optimize your site for voice search.
Create Rich, Compelling Content for Users
"The keywords people speak when using voice search are different from those users type in search engines when searching for your products or services," says Chris Bower, CEO of Detroit Internet Marketing. "To optimize your site for voice search, you need to pay attention to context, relevance, and brevity."
Digital assistants and voice-enabled devices use what's referred to as Natural Language Processing (NLP) to decipher and make sense of the intonation behind the user's search query. As such, you need to create product catalogs and blog posts with content that provides detailed answers to the most common questions users ask.
Make sure your answers are clear and concise as this is what NLP looks for. Voice assistants won't be able to read, decipher, and understand your content if it's written with too much fragmentation. Here are a few tips to help you create rich content:
Create compelling content with a headline that asks one of your users' most common questions
In the first paragraph, provide a clearly defined and concise answer to the question in your headline.
Provide content that further elaborates your topic/subject in the rest of the post.
Make sure you use bold headers, simple sentences, and short paragraphs to make your content easy to read and scannable.
Focus on Mobile Experience and Think Local
Nearly 60 percent of all online searches are performed on mobile devices. What's even more interesting is that many of these searches are done using the voice search feature on search engines— to get directions, find local businesses, and more. You simply can't separate mobile and local search optimization, especially when voice search is involved.
It's important that you take a mobile-first approach in everything you do, from your web design to your content, if you want to win with voice search queries. Also, make sure things like Google My Business listing, XML sitemaps, and directions to your physical store location are optimized for search engines and readable to users on your site. Considering working with an SEO professional to help you optimize for voice search.
Create Frequently Asked Questions (FAQs) Pages
Think about some of the questions or search queries you're likely to use when using voice search. They will begin with either of the following: "How," "When," "What," "Who," "Why," or "Where." A page dedicated to Frequently Asked Questions (FAQs) can help provide answers to questions users have about your product or service. Begin each of the questions with these verbs and incorporate conversational content with clear and concise answers to appeal to voice search. Also, make sure your site is easy to navigate and page load speeds are fast.
Focus on Conversational Long-Tail Keywords
As mentioned, people tend to use more natural-sounding phrases or questions when using voice search. And this means you have to focus your attention on long-tail keywords. It goes without saying that short tail keywords are far less relevant in this case. You should design your landing pages in a manner that they incorporate in-depth content with conversational long tail keywords. Tools such as Google Search Console and Answer the Public can help you target as many keyword variations as possible.
Would you like to receive similar articles by email?