How Starting a YouTube Channel Teaches Creative and Business Skills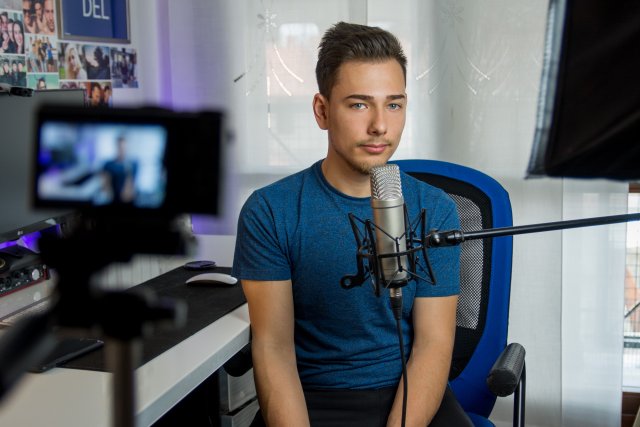 Modern workforces are seeking individuals who are well-versed with experience in many aspects of a given field, as opposed to specializing in a specific task. This is evident in the fast moving world of digital marketing. Regardless of the industry, businesses are investing a lot in digital marketing, and the most engaging and impactful medium is video.
YouTube, the second biggest search engine, has become a go-to source for easy to digest information, entertainment, and inspiration. Understanding the mechanics behind creating valuable video content and reaching a desired audience is a culmination of many hard and soft skills. By becoming a practitioner in YouTube, you will quickly face challenges that industry pros face everyday, and there aren't any barriers to start learning.
I have highlighted 5 in-demand skills that anyone can learn by simply investing some time in growing a YouTube channel:
Market Research
Before a channel is even created, YouTube creators are encouraged to validate their ideas by identifying their niche. What videos are they creating and who are their audiences? What videos already exist and what is the channel's unique offering?
This may seem like a simple question, but it's a practice that many skip over and suffer dearly in an effort to readjust to the market. Without a clear direction, it is easy for new YouTube creators to get discouraged when they aren't getting the results they expected.
Creating content with a clear purpose can greatly elevate the creator's presence in a certain area, launching them into influencer status. However, that all begins with quality market research.
YouTube creators have to consistently evaluate, measure, and experiment with videos to determine the trajectory of their channel. This requires savvy research techniques, content strategizing, and foresight into upcoming trends.
Video and Audio
The quality of a video on screen is determined by many elements, but none more critical than camera, audio recording, and lighting setup.
Showing capabilities in these triple threat set of skills can put you above many individuals who are only adverse in one or another. Starting a YouTube channel gives you a platform to practice all these skills in an integrative way consistently. It allows creators to put all the skills together in one package and evaluate the results as a whole. How does the camera movement affect the choice in audio equipment? How does the lighting influence the choice in camera? These are all questions YouTubers learn to answer as they gain knowledge and develop their own style.
Understanding the basic functions and capabilities of a camera, even if it is attached to a smartphone, opens the door to a lot of creative potential. A layman understanding of F-stops, white balance, and the rule of thirds can go along way. Meanwhile, knowing how to operate a microphone affectively can increase the whole production value (and enjoyability) of a video. Lastly, having the experience to properly light a subject, whether with natural lighting or a standard 3-point lighting setup can deliver impressive results even for a low budget production.
Graphic Design
When starting a YouTube channel, you may overlook the need for good graphic design skills. There is a huge correlation between high click through rate for videos and quality thumbnail images. This means, in order to get more viewers to watch the video created, it must be accompanied by a click-worthy image. In order to do that, the YouTube creator must exhibit some Photoshop or other graphic/image manipulation software skills.
Developing a good eye for design is a transferable skill, which can help the YouTuber create a brand that evokes a unique feeling that is significant and lasting. There is a lot of content fighting for the attention of the audience. Understanding graphic design is like having a colorful paint brush when you competitors only have pencils.
Public Speaking
For many of us, speaking in front of a crowd or a camera does not come naturally. It is something that takes practice. The ability to articulate and speak coherently when called upon is an often neglected skill, but an essential one to keep in your back pocket.
Having a YouTube channel keeps the public speaking gear well oiled so when time comes to stand in front of instructors, colleagues, or employers a YouTube creator will be ready for the challenge.
The ability to speak on camera in an engaging way will greatly increase the confidence of anyone entering the workforce in the near future as more and more communication will take place not face to face but through the lense of a camera.
Product Distribution and Promotion
With over 300 hours of video content uploaded to YouTube every minute, having a video go viral isn't likely. In fact, getting your video viewed at all can at times seem like an epic challenge. If the goal is to grow a YouTube channel, then the YouTuber must put attention into distribution and promotion. Engaging with a community, leveraging social media platforms, and sharing the videos without resorting to spamming. Overcoming the nerves to distribute and promote their work is something every creator has to go through to succeed.
Those successful on YouTube have a diversified social media presence. They need to be fluent on different platforms, communicating in an appropriate way that serves their audience. Keeping an eye on the latest trend is a discipline that YouTubers need to practice, especially in the volatile world of technology.
Making a video on YouTube is both easy and hard. Anybody can do it, but to become successful at it, it takes a lot of time and effort. While the reward may be an engaged audience, the act of creating and growing a YouTube channel fosters other valuable skills that can be carried over into the next stage of learning development.
Would you like to receive similar articles by email?