Stay Legal and Organized: Hire a Professional Accountant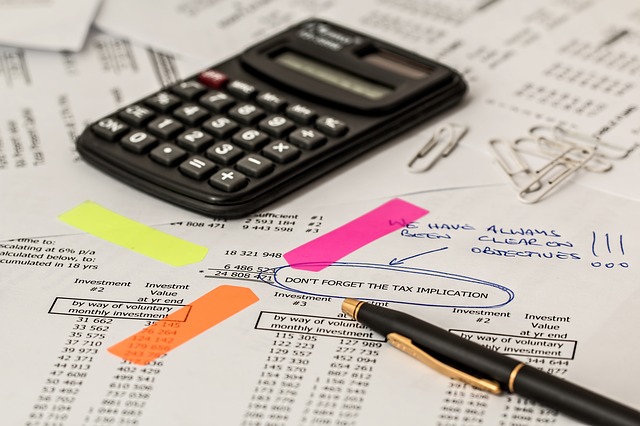 Behind every successful business is a great business owner. But behind a successful business and entrepreneur is a professional accountant. The role of accountants is becoming significantly important in businesses as it is a unique position in every business department and activity area. It also has the authority and capability to develop models, set standards, help businesses control their finances while abating business tax and bring an organization in line with ecological development principles.
When you are running several businesses, it is essential to hire a professional accountant to handle your accounting and help you focus on other aspects of the business. An accountant can do more than just giving you free time. Any business with a good accountant benefits from a wide range of services that comply with protocols, reduce risk, and manage growth. As an entrepreneur, most of your business decisions involve finances, and it is essential to discuss them firsthand with your accountant.
What Are the Roles of a Professional Accountant in Your Business?
A proficient accountant is an invaluable asset in your business. They employ a curious mind to their work based on their knowledge of your business finances. With their expertise and clear understanding of your business, and its operating environment, professional accountants handle the daily business challenging questions. Here are some of their essential roles in your businesses.
1. Helps You Pay the Right Amount of Tax
You do not have to pay more tax than required, but underpaying, or failure to pay your taxes, will get you in trouble with HMRC. As a result, you may face errors when filing your business tax returns. A professional accountant comes in handy in this by helping you calculate your allowances and expenses and set the proper trader tax status.
2. Setting Up Your Business
Many businesses do not succeed because they have not carefully tested their forecasts and figures. When you have the right business plan, an accountant helps you set up a solid foundation. They also offer a second opinion based on their expertise that is vital in critical constructive areas of your business model. A business plan discussed with a professional accountant is ready to thrive and appeal to investors too.
A professional accountant can also give you insights into your company's best legal structure, either a limited company or sole proprietor. They all have diverse financial implications, and some are more appropriate than others.
3. Protect Your Public Interest
The role of a professional accountant in your business is incomplete without going through their role in the general public. Accountants are granted essential roles in society, and they have to deal with various issues from a public interest perspective. They must retain a high level of standard in businesses and help a business act ethically. A professional accountant needs to be trustworthy to offer public values to a business. Without public trust, any business owner will not be confident enough to share the business' financial data with an accountant.
4. Audits
Large businesses must go through statutory audits in which they must have a professional accountant. Small businesses too can undergo internal audits as a way to maintain their business objectives. Audits are vital as they reassure you that every activity in your business is running smoothly and ensures you comply with business regulations.
5. Improve Cash Flow
Handling cash flow is an essential part of the business that many small business startups overlook. Many businesses fail because they lack enough cash to spend on their projects. An excellent accountant will ensure your cash flow is sufficient to protect you against risks while enhancing your confidence with stakeholders and investors.
Professional accountants are essential in any type of business. Different accountants handle different business models. They have a wide range of knowledge from their prior experience of working with different business clients. When finding a professional accountant for your businesses, ensure you acquire the right one. You will be able to rest easy knowing your finances are being taken care of.
Would you like to receive similar articles by email?