A Step By Step Guide To Launching A Healthcare Business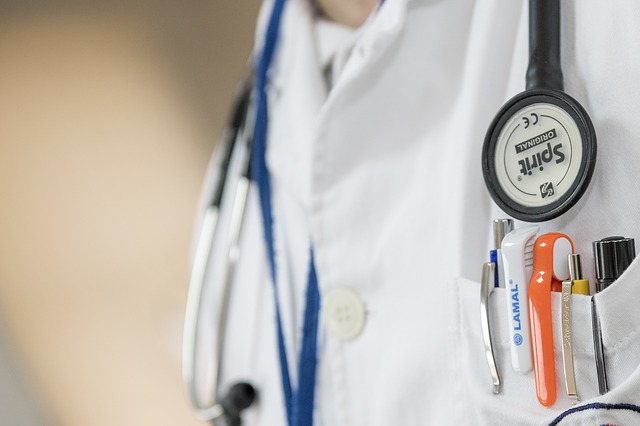 Doctors and other healthcare professionals could benefit from starting a new business this year. It would enable you to gain more control over the treatments you prescribe, and it could mean you earn a better wage. People with the right qualifications and experience should start working towards that goal as soon as possible. It might take a long time to get the company up and running, but you just need to follow the process outlined here today. With a bit of luck, your new venture could provide local people with improved services and better access to specialist care. So, it's not all about the money at the end of the day. You will provide a much-needed service to your community.
Create a business plan outlining your ideas
Launching a new company means you'll have to seek lots of investment. Medical firms tend to have substantial startup costs due to the nature of the industry. You might have to purchase lots of expensive equipment, and that means you need wealthy backers. In most circumstances, you'll get the money you require from the bank. You just have to create a business plan they can't ignore. Thankfully, there are many free templates you could use online. However, you'll get better results if you employ the services of an expert. Just search Google to find people who specialize in providing that service to people in your position.
Approach your bank and private investors
Putting all your eggs in one basket isn't sensible when it comes to seeking investment. So, you shouldn't stop at arranging meetings with your bank. It's also vital that you contact private investment companies and make your pitch. In some instances, equity firms might offer better rates of interest. That would help to keep your monthly repayments as low as possible. However, banks are more likely to provide the capital you require. Just make sure you speak to as many relevant people as possible during that process. You need to make sure you're getting a suitable deal with reasonable repayments. Otherwise, your operation could suffer.
Contact commercial real estate agents
Finding the right premises for your new business could take a long time. You need to choose a building that is in the right location for your patients. So, there's no point renting somewhere outside of big towns and cities. Make sure you work out how much you can afford to spend before starting your search. The real estate agents you contact will then have a better idea of which buildings you should consider. Also, you need to think about the surroundings of your new premises too. It doesn't make sense to launch a medical center right next to a waste disposal unit. You get the idea, right? Just use some common sense.
Post job listings and employ staff
When it comes to hiring team members, you want to find the best people in the industry. So, there is no point advertising vacancies on government-run job boards. You'll get too many applications from people who don't have the right skills. Instead, you should look towards specialist medical job boards that promote roles in your location. Search Google right now to find the best websites you should use. Healthcare-related domains should help you to limit unsuitable applicants and reach the right people.
Buy the essential equipment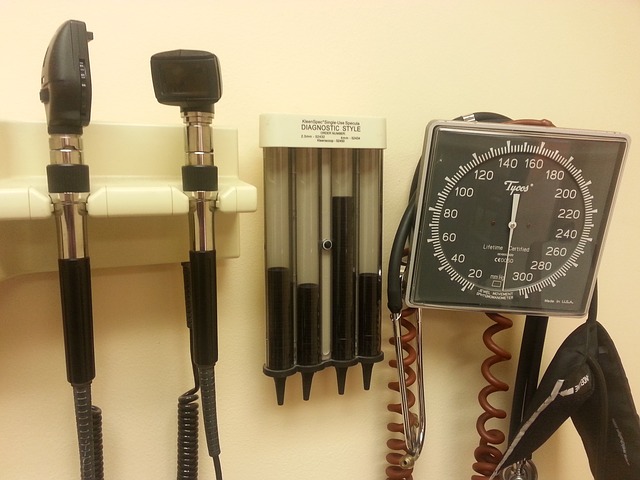 All health companies will need a range of equipment to assist their patients. You'll need to buy all the same tools and devices most doctors might use. However, you might also consider going a step further. For example, some practices now offer telemedicine solutions to their patients. That helps to ensure they can speak with a professional without leaving home. It will also mean you can assess more people during your working day. In the modern world, there is no need for patients to visit their doctors every week when they suffer chronic diseases. They can just arrange a consultation via their WiFi connection and remove all the hassle.
Market your new venture
Attracting new patients is one of the most difficult elements of success in the healthcare industry. Most families use the same doctors for generations, and it's sometimes hard to draw them towards your company. However, marketing is still the best way to let people know your service exists. For that reason, you'll need to put a lot of money aside to pay for expert assistance. As a medical professional, you won't have enough time to promote your new company. So, you need to find a reputable marketing agency willing to handle the task. Again, all you need to do is search online and create a shortlist. You can then get in touch with each firm and inquire about their services.
Offer lucrative introductory deals
As we discussed only a moment ago, most people in the US pay for their medical treatment. So, you can always attract customers if you offer discounts and deals. Perhaps you could launch a scheme that enables patients to receive a couple of appointments for free? Maybe you could publish coupons on your website that provide price reductions for some of your most common services? Either way, everyone loves a bargain, and that should help you to gain their attention.
Starting a healthcare business is not a simple task. However, it could help doctors and other professionals to provide better care for patients. It will also assist them to earn a better wage and retire at a younger age. Working in the medical field is a great decision to make, but it's also profitable in most instances. At the end of the day, running a private practice could provide the flexibility and resources you need to improve thousands of lives.
Anyone who still needs more information should continue their research online. Thousands of articles will help to set the record straight and point you in the right direction. Just make sure you act fast because there are plenty of other doctors with the same ambitions. The last thing you need is for someone else to take the bull by the horns and beat you to the finish line.
Would you like to receive similar articles by email?