Four Steps to Starting a Business in France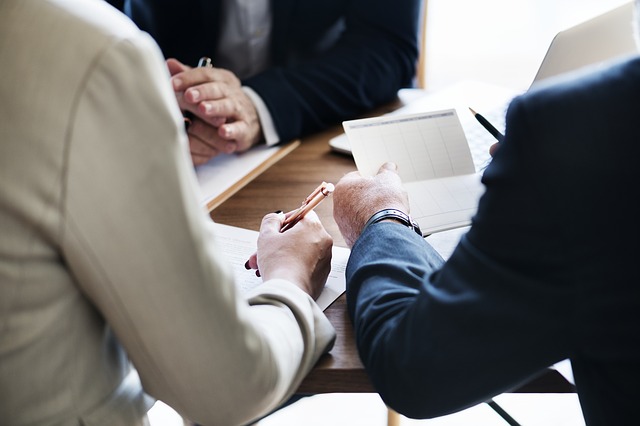 Setting up your own business, no matter what it is, can be a daunting prospect. But doing this in France, where complicated bureaucratic forms in French are enough to scare off even the most determined entrepreneur, is many times more intimidating! To help you get started, here are four key elements to keep in mind when starting a business in France:
1. Find your niche
When setting up a business abroad, you'll face a number of concrete obstacles compared with local entrepreneurs. The language can present a significant barrier, not just for legal and other formal procedures (discussed in detail below), but also in terms of building business connections. To give yourself the best possible chance of success, find a niche where your disadvantages work to your advantage:
Provide goods or services to the community you know best and have an immediate connection to – the tourist and expat community. For example,open a British delicatessen stocking Marmite and strong, black tea for expats hungry for a taste of home.
Offer services for French locals based on your connections and knowledge of life abroad. If you know the British educational system well, for example, you could provide consultancy services for French students interested in studying abroad.
2. Write up a business plan
Once you have your broad business idea, set out your business plan on paper. Your business plan should not only outline financial aspects, but also go over the points outlined above in a clear, concise and above all convincing way, including:
Your target audience/market:

Who will be interested in your product or service?
How large is your potential market?
Is it locally based, aiming at people living in your city, or (inter)national, seeking to target people outside your immediate vicinity?
How do you plan to reach and engage your target market?

Starting capital:

Develop a realistic estimate of how much money you need to get started and outline where you plan to get this – your personal investment, investors, bank loans, etc.
Always add on an additional 10% of the total amount for unforeseen expenses.

Your background: outline how your work history, education and background provide you with the requisite knowledge, skills and/or connections to succeed.
3. Legal requirements
In order to comply with the legal requirements to open and operate a business in France, you'll need to do the following:
Choose what type of company you want to set up. You can register either as an individual enterprise (EI)or as a company, for example EURL, SARL, SA or SAS. Find out more about the different types of business structures in France here.
Register your company by-laws. To do this, you'll need a lawyer or registered company formation agent.
Publicly announce your company – this simply means taking out an advertisement in an authorized newspaper.
4. Registration process
The registration process can be difficult to figure out, especially if you aren't French. These are the steps you'll need to follow:
Incorporation: your company has to be approved by various French government offices before it can come into being. It will need to go the tax office, the Centre des Formalités des Entreprises or Chambre des Métiers(depending on the kind of business activity you're planning) and the Greffe du Tribunal de Commerce. Once you've gone through these steps, you'll receive an 'extrait Kbis', your certificate of incorporation. It contains your company ID-number.
Accounting – even if your French is decent, you want to avoid errors that can cause difficulties down the road. Hiring a French accountant is an easy way to keep your books in order while removing an unnecessary source of stress.
Setting up a business in France may seem like a mountain of work. Luckily, you don't have to do it all alone! At frenchbusinessadvice.com you can find French speaking accountants and business experts to help you navigate the early stages of the process and keep you on track to grow a successful business.
Would you like to receive similar articles by email?