The Steps to Take to Turn Your Idea Into a Business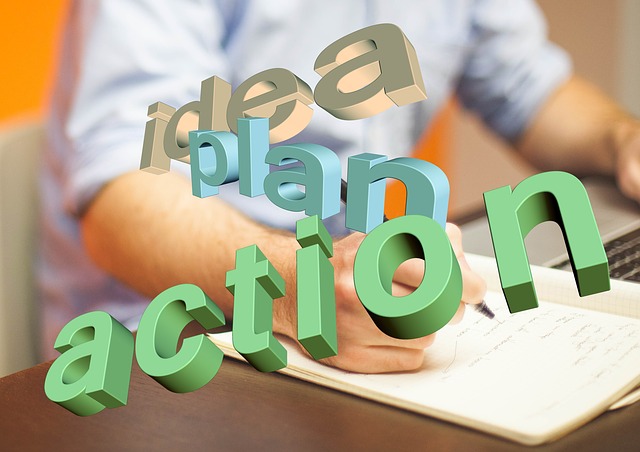 Lots of us think we have a great idea for a business, but how many of us are bold enough to take the plunge and turn our idea into a business? Most people don't, but you definitely should. There are lots of reasons why people don't take the step from having an idea to having a business. So, here are some tips to help you make that jump.
Don't Let Your Inhibitions Hold You Back
Starting a business is a huge step. It's only natural that you'll feel a little apprehensive about making that leap. But getting stuck in and going for it is the only way you're ever going to see success. If you just sit around feeling sorry for yourself, you're never going to get anywhere, no matter how good your idea may be.
Imagine how different our world would be if Steve Jobs had decided not to put his business idea into practice. Sure, your idea might not be as game-changing as Apple was, but you can still make a difference to people's lives and become a sensation in the market. The only thing that holds anybody back is a lack of ambition. Take a leaf out of the book of people like Issa Asad, who took his idea and made it into a successful business. Having an inspiration can help a lot.
There are plenty of ways in which you can bolster your confidence. If I were you, I'd talk to people about my idea. This doesn't mean broadcasting it to the world (especially if it's not copyrighted). But you can discuss your idea with close friends and family. Their positive feedback could give you the boost you need to get started.
Plan and Research
Once you've decided that you're going to push forward and start a business, you need to start the planning process. Every new business needs a business plan. Not only will it help you immensely when you come to going into business, but it will also crystallise your idea and take you on an important journey in the planning process.
The plan needs to be detailed and specific. Remember, it's not just you who will be using your business plan. It could play a big part in securing funding for your business if you need to borrow money. Include the amount of money you'll have to spend on starting the business, how you're going to sell your product to customers and your income forecasts.
As well as making a plan, you should research the market you're thinking about entering. You might find that there's another business that is already doing the same thing as you. Then, you'd have to tweak your business model and bring something original to the table.
Develop a Narrative Around Your Product
A compelling narrative is essential if you want to reach new customers quickly. Most business owners will tell you that it takes a long time to build a loyal base of customers. But that doesn't mean you shouldn't do everything you can to bring in customers a bit more quickly. Customers want to be told a story and kept engaged.
But how can you do this? It's certainly not easy. The trick is being open and creating a narrative surrounding your business and its products. If your customers feel like they're part of your business's growth and have a genuine attachment to it, they'll be more likely to keep coming back for more.
That's what business is all about. If your customers use your business once and then never come back again, it's going to be very difficult for your business to find long-term success. Your online presence is vital as this is the main way in which potential customers will interact with your business nowadays.
Set Incremental Aims
Being a lone entrepreneur is scary, there's a lot to take care of and a lot that can go wrong. It's easy to be overwhelmed by the task in front of you. I'd recommend taking one step at a time and not looking too far in front of you. This will break up the challenge you face into more manageable and bite-sized tasks.
Set aims that you can focus on. These shouldn't be huge aims such as 'dominate the market in 3 years'. Those aims are fine and important. But when you're just starting out in business, it makes much more sense to make your aims small and within your immediate reach. That way you'll be able to register your progress as you go.
These aims don't have to be set once you're in business. You can start making aims before you business is even up and running. They can act as an incentive to get you off the ground when you're starting out, so don't underestimate the power of setting aims and targets for yourself.
Innovate to Attract Customers
Attracting as many customers as possible to your business is vital. Nowadays though, you have to innovate to attract customers. The old methods of marketing and advertising won't be sufficient anymore. You have to try a little harder to engage with customers.
There are lots of methods to try, it all depends on the kind of business you're running. If your business is in the retail sector and you have a physical shop, you should combine real world marketing techniques with online ones. People prioritise the online world of marketing nowadays, and that's understandable. But engaging with people on the street, face to face is important too.
Guerrilla marketing is increasing in popularity as a reaction against the alienating effects of online marketing. Guerilla marketing is a way of reaching out to people on the streets by creating spectacles or attractions that capture people's imaginations. They allow you to use your imagination and pull off the kinds of stunts that are impossible to do online.
Converting a business idea into an actual business takes a lot of time and effort. It's not something you should take on unless you're prepared to work hard at it and be patient. But if you're prepared for that, follow the tips in this article, and get started on the road to business success today!