What it Takes to Succeed in the Manufacturing Business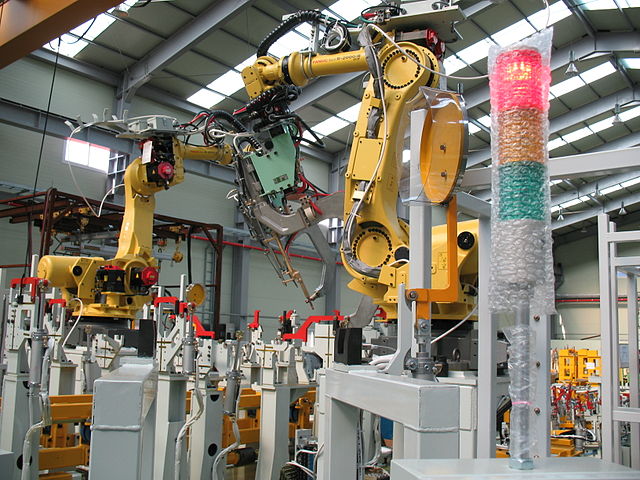 If you're thinking about starting a business in the manufacturing sector, there are some things you will need to do to succeed. Carry on reading to find out more.
A Fresh Angle
The manufacturing industry is currently suffering from a slight lack of investment. This means that there are definitely opportunities there in certain sectors. If you can plough some money into your new business and fill a gap that is still existing in the market, you could make a lot of cash. This is not as easy to do as it is to say though. Every business wants to offer something unique, but most of them don't if we're being honest. So, when you say that your business offers something new, a fresh angle, is it really true? You need to be able to back up these claims with hard facts, figures and actions. If you can't, no one will take your business seriously, and people's interest will begin to dissipate.
An Idea of Who to Sell To
A manufacturing business only succeeds if it has a base of customers to sell to. Of course, who these customers are and how you connect with them and sell to them will depend on the business you run. But you definitely need to do some market research before you start a manufacturing business. This will help you to guarantee that there is a market and an audience there that you can potentially sell to. But just because there are potential customers there to be targeted, that doesn't mean that they will automatically want to buy from you. You have to be prepared to work hard and persuade these people that you have something unique to offer.
The Right Machinery and Employees
Hiring people is a big step to take for any new business. You need to make sure that you have been very precise when identifying which skilled positions that need to be filled. The people you hire will need to have the right qualifications and experience. And if there are any licences or safety certificates needed to do a specific job, make sure they have them. Then you can start to think about filling the unskilled positions. You will also need to invest in the machinery that will be used by your business on a day to day business. CNC milling machines and other important equipment can be bought from companies that you can find online.
A Long-Term Strategy
Having a strategy for the future of the business is something that's essential to have. The strategy needs to take into account the growth of the business. If you want it to succeed and stay profitable in the long-term, it needs to go somewhere. If you stand still, you are not going to be likely to succeed. Growing can mean many things to many different businesses. It might be the case that you've exhausted all your options in your current location. If that's the case, it might be time to expand into foreign territories and markets. Exporting good to new countries could offer great growth potential for your business in the long-term.
Manufacturing equipment photo by Mixabest. License: CC BY-SA 3.0.
Would you like to receive similar articles by email?