Tax Disputes: When is Alternative Dispute Resolution the Answer?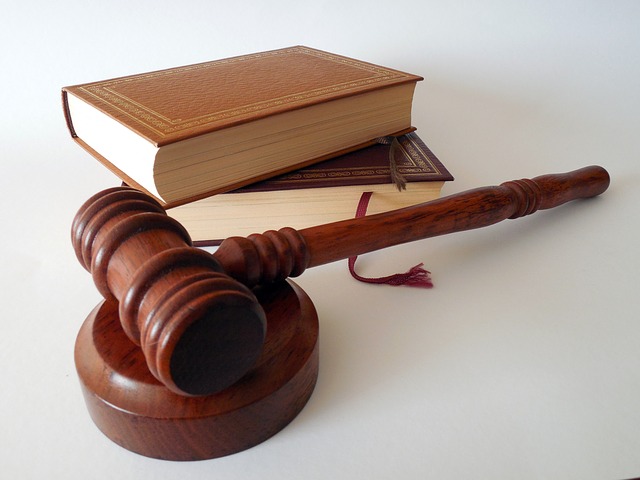 Following the legal aid reforms that were introduced in April 2013 there is an increasing number of litigants in person. Litigants in person are those who cannot afford to pay for legal representation and represent themselves in court due to the fact that legal aid is not available and representation is not affordable for them.
Legal Aid was introduced in 1949. In April 2013, The Legal Aid Sentences and Punishment of Offenders Act (LASPO) came into force with the aim of cutting £3.5 million from the Legal Aid budget. Legal aid is now generally not available for most divorce, financial cases or children cases. Exceptions lie in cases such as those concerning domestic violence victims, although there is a time limit of two years to apply for legal aid within. This is known as 'Exceptional Case Funding' a discretionary ground for the granting of legal aid.
Many litigants in person find their situation extremely stressful and emotionally difficult, from the smallest steps such as filling in the court forms or understanding the court process, let alone representing themselves at a hearing. Court cases must be presented in the right way, but naturally, many litigants in person do not have any experience in how to do this, and also in most cases they are emotionally involved in the case.
Cases that involve litigants in person take 50% longer than if both parties are legally represented. Not only is this time consuming but there is also the worry of miscarriages of justice occurring, with those who cannot afford representation.
One way of relieving pressure on the court system and litigants in person, is mediation. Mediation can be suitable for cases that are essentially civil disputes, such as those between divorcing spouses, warring families and individuals and HM Revenue and Customs.
Alternative Dispute Resolution
Alternative Dispute Resolution (ADR) is gaining popularity in the UK as a cost effective way to deal with proliferating caseloads. ADR incorporates a range of means of settling disputes and includes mediation, arbitration and negotiation.
Using mediation as ADR not only reduces the burden on the courts but is normally better for people to reach their own agreements rather than have them forced upon them.
One area of reluctance about ADR and mediation in particular is how far it can be applied.
Tax Disputes and ADR
The use of ADR in the UK for the resolution of tax disputes is proving promising. As the Government has increased emphasis on tax compliance, in particular clamping down on tax avoidance; more and more disputes have been taken to litigation. Many of these cases end up going to a tribunal when they do not need to be. Mediation has proved a success in lowering the cost of settling disputes, whilst settling disputes successfully.
In 2013, HMRC introduced ADR in the form of mediation as a way for businesses and individual taxpayers to resolve longstanding disputes that would likely otherwise be heading for the courts. For individuals involved in cases, the tax authority offers one of its mediation trained officers as a third party facilitator free of cost to the taxpayer.
The role of the third party facilitator is to talk through the dispute separately with each party and then seek to reach a common understanding leading to an agreement or conclusion. An experienced facilitator is able to easily understand the technical points of a tax dispute. Mediation differs from arbitration in the sense that arbitration imposes a legally binding judgment that is imposed whereas mediation means both parties are in control of the outcome plus any agreement reached is not binding.
This type of mediation of course has many positive and negative elements. It may be attractive to taxpayers who would be cautious about reputational damage that could occur in the case of a public tribunal.
Although there has been success in the program, with the majority of applications for ADR being accepted by HMRC, it is not always suitable. The first thing is called into question is timing. The timing of the dispute has to be relatively mature and an impasse has to have been reached with the revenue.
Tax authority is restricted by its litigation and settlement strategy (LSS) that binds it to litigate where the perceived chance of success is better than evens, unless the taxpayer settles in full first. The LSS was introduced in 2007 and some tax practitioners view it negatively due to how it can limit the capacity for negotiations. Any settlements reached in mediation must be complied with by the LSS and signed off by senior officials.
Outcomes of tax disputes in mediation will obviously differ due to the fact that cases are never identical. Both lawyers and accountants have expressed concern due to the discrepancies that can arise in the results of mediation.
Further issues arise due to the fact that having to face accusers (in this case HMRC officials) can be uncomfortable and intimidating for the taxpayer.
The Future of ADR
ADR is still a relatively new concept particularly concerning tax related issues. It is a voluntary process unlike mediation within family disputes and is undoubtedly effective in terms of 'unclogging' the courts with disputes that could be settled in other ways, particularly in relation to the cuts regarding legal aid.
It is a humanistic approach to tax disputes, particularly when the issue is not 'black and white' between the taxpayer and HMRC. A good facilitator will have the knowledge and judgment to determine if a compromise will end up being the best solution, as long as it complies with LSS guidelines, something that is very revolutionary to the fixed, rigid and complicated world of tax.