Tech Talk: Modern Day Features For Increased Business Sales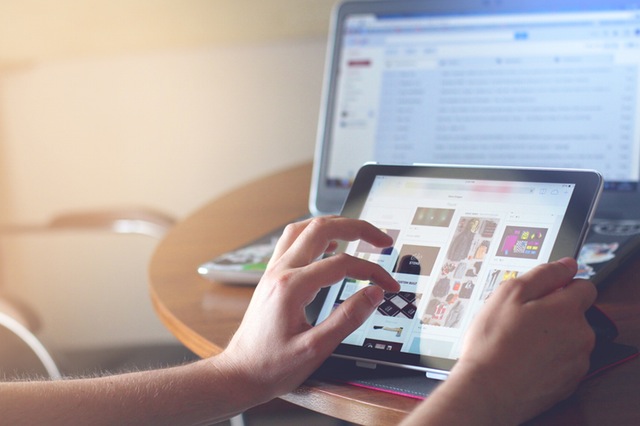 Technology has always been at the forefront of business progression. As an entrepreneur, if your company isn't taking advantage of every opportunity, it could fall short.
We all know that tech can boost the manufacturing processes a well as the daily running of a company. However, the key to achieving great things in business is to win over the customers. If technology can help you master this aspect, you'd be a fool not to capitalise.
Here's how you can embrace modern elements to boost your sales with immediate impact.
Increase Audience Size
If more people are aware of your business, you immediately stand more chance of achieving increased sales. But it also helps massively if those new visitors come from your target market.
Most internet users will still use Google when looking for a product or service. Even if they're searching for a localised product, search engines are the most likely destination. Using an SEO agency to boost your ranking will generate a significant increase in traffic and brand awareness. In turn, those should boost sales on and offline.
PPC adverts can further increase audience size. Even if users don't click those ads, they'll go a long way to increasing familiarity. In turn, this can have a telling impact on proceedings.
Enhance Customer Interactions
People buy from people. Therefore, a customer that feels closely connected to your company will be far more likely to purchase your products.
Giving them an added insight into the brand through a blog can work wonders. Apart from anything else, it will give them a reason to keep visiting your site. Once there, they'll often look at your products too.
Moreover, social media platforms offer a chance to handle customer queries efficiently and in the public eye. If this doesn't give you a more professional vibe, what will?
Convert More Sales
Increasing the number of visitors and general interest is vital. Nonetheless, your end goal is to actively generate sales. Nowadays, most consumers are happy to complete online purchases. So if you can give them an added reason to do just that, you should see positive results.
Presenting offers in an enticing manner is key. SMS services are a great way to do this, especially as most people are constantly glued to their devices. Meanwhile, launching an App can allow you to send various updates too. Not only can you improve sales, but you can direct them to the products that you are desperate to sell.
Just remember to invest in the right ecommerce facilities. If clients don't trust the payment gateway, they will not complete their purchase.
Use Influencers
Regarding equipment, the best option is to use various devices in a cohesive manner. However, it's the tactical usage that will truly take your business to the next level.
Let's face it; anything you tell potential customers will be taken with a pinch of salt. Using influencer marketing, testimonials, and referrals is a far more effective solution. Potential customers will often respond more positively to the words of an outsider.
The source of bringing a new customer shouldn't bother you. As long as your sales continue to grow, you're the ultimate winner.
Would you like to receive similar articles by email?