Why You Should Take Your Time When Considering Applying for a Car Loan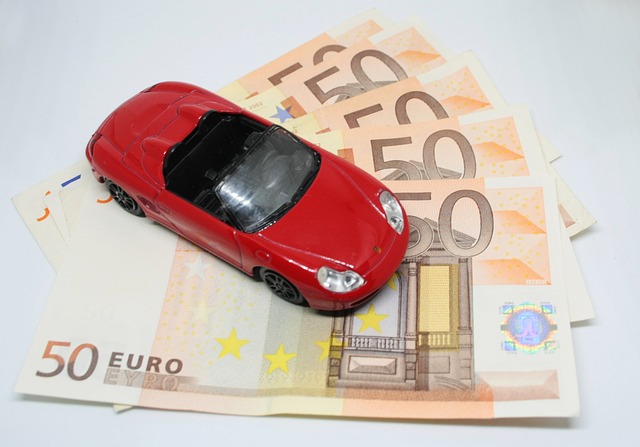 Nowadays, there are a variety of options available to consumers seeking financing. Whether you are looking to buy a new vehicle, remodel your house, take a course, start a business or cover any other expense, securing financing has never been easier. In fact, with the advent of online banking and all of the web-based tools available to consumers nowadays, you can apply for a loan and find out if you have been approved or not in no time at all.
Even applying for a car loan has been simplified for consumers. Lenders have streamlined car financing to the point that it takes consumers less time to get through the application process and even less time to be approved. The only drawback is that because consumers can finance a vehicle quickly there is the risk of jumping into a loan too quickly, without giving your decision due consideration. While the lending process has evolved to become more efficient, consumers should still deliberate carefully before taking on any new debt.
Let's take a look at some key reasons as to why consumers should give careful consideration to applying for a car loan.
The Responsibilities
One of the great things about the internet is that it allows us to let our imaginations run wild, to dream of what could be and to open our eyes to different purchasing possibilities. Click on any auto website and you will quickly find a wide array of vehicles for sale that all look equally appealing. Sitting in front of your computer, looking at your screen, there is a real disconnect between the idea of buying one of these vehicles and the reality that finalising the purchase would actually have.
The idea of car ownership is very intoxicating, but the reality of meeting your car payment obligations, along with the costs of maintenance can be very sobering. First of all, you need to be financially secure enough to make sure your loan payment is on time every month, regardless of your other obligations. Other bills associated with the upkeep of the vehicle like car insurance, tax, servicing, changing tyres and repairs can also rack up quickly. It's important to be aware of these financial responsibilities before you go and apply for a loan.
Financial Risk
There are always financial risks associated with taking on debt and this is also the case with financing a car. The first consideration is making sure that your monthly payment is affordable. Other costs associated with your vehicle will contribute significantly to the total cost of the car every month. For this reason alone, it's critical to be aware of how much car is too much for your budget and to look before you leap when it comes to securing a car loan.
As well as having to meet your monthly repayments, there are other consequences of taking on a car loan that you should consider. Your credit rating, for example, is affected when you apply for any type of lending, including car financing. Late or missed payments, that occur because you didn't think things through, can have a long-lasting, negative effect on your overall financial situation.
Payment Plan
Finally, there are the more practical matters related to taking on a car loan. Loan programs can run anywhere from three to five to seven-year terms. If you're planning to take on a loan, figuring out how to comfortably make your monthly payments without paying extra in interest should be a top priority. Typically, shorter loan terms have lower interest payments every month, but with a tight budget, this might be difficult to manage. Car buyers have to weigh the costs of having a lower loan payment versus paying extra in interest and make a decision that works well for their particular financial situation.
More Than A Free Ride
There is nothing like sitting behind the wheel of your own car. Whether your ride is a modified muscle car, a sleek SUV, sophisticated sedan, or a reliable run-around, having the convenience to travel freely is very liberating, especially if you are used to using public transport to get around. However, owning a car comes with its own set of responsibilities and commitments that you need to be sure you can meet. Take some time to consider your car financing carefully so that you can secure a loan that works for you and drive away in the car of your dreams.