Top 4 Technologies and Emerging Strategies in Sports Marketing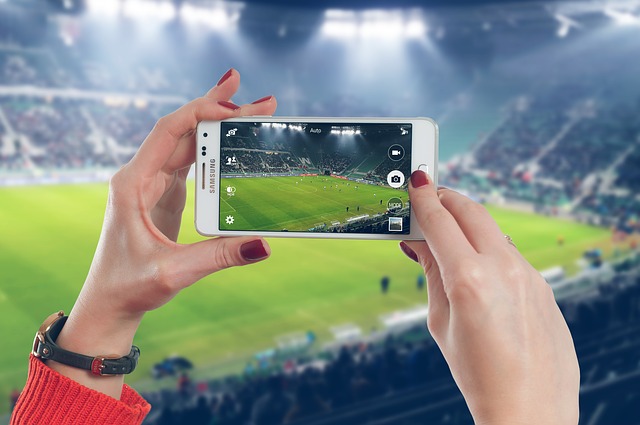 All industries experience foundational shifts in the ever-changing technological environment, and sports marketing is no exception. The immense scope of its platform is startling, and franchises and leagues are turning to cutting-edge technology to build winning teams and capitalize on fan passion. The goal is establishing a solid customer base and growing additional revenue sources, such as corporate sponsorship through operational transformations, corporate restructures, and new techniques intended to reach its target audiences.
Creating Innovations
Shifting criteria, views, beliefs, and expectations of sports consumption requires catering to those unique perspectives. Teams, leagues, athletes, agencies, and media outlets are not only competing for new fan recognition, but are racing against each other to create the next innovation that delivers a competitive advantage. Here are the top four trends emerging in the sports industry.
Wearable technology. Consumers of performance clothing frequently demand style and exceptional functionality. Those drives fuel providers to incorporate smart technologies into athletic products and partner with firms that feed fitness and sports clothing, technology, and footwear and equipment manufacturing.
Second-screen social media strategies. Social media drives broadcast television, and it continues to be the dominant revenue force for advertising brands, networks, and teams. For instance, Facebook users sharing posts about an NFL game broadcast before the kickoff convinces an extra thousand viewers to watch at least the first play.
Virtual reality. VR captures the first-person point of view, revolutionizing fan engagement and player training. Valuable applications lacking in traditional videos include helpful repetitions for athletes in a 360-degree, immersive environment and it offers engaging and authentic major-league action fan experiences.
Advanced video innovations. Enhanced replay technology and real-time athlete data provide a bevy of innovative data for fans, broadcasters, teams, and leagues. From 360-degree replay technology to three-dimensional action replays during live broadcasts, a variety of sports marketing articles support these advanced modules for delivering exclusive and entertaining content and boosting fan engagement.
Targeting female fans. The sports marketing business is recognizing female sports fans as viable demographics. Women are sports buffs and athletes themselves and represent significant purchasing power and a pragmatic consumer share. Although female-targeted campaigns are widely accepted, the area is still considerably untapped.
Static and traditional sponsoring of sports is history. Technological developments and innovative, promotional strategies are changing and enhancing the sports marketing industry.
Evolving Roles
There is little doubt that given the growth of interactive technologies, unique brand strategies are unfolding. Not surprisingly, adopting these tactics is percolating into various aspects of sports management and marketing. Moreover, marketers soon will control fewer data, creating the need to evolve their role into information facilitators. Sports organizations are embracing technologically-based strategies by texting score updates and offering fantasy leagues, and savvy sports marketers understand that leveraging emerging technologies enhance the fan experience and promotes their business. Overall, the real focus surrounds the role technology plays in sports sponsorship and how the marketers develop their positions to keep current.