Top 4 Tips to Launch a Successful SMS Marketing Campaign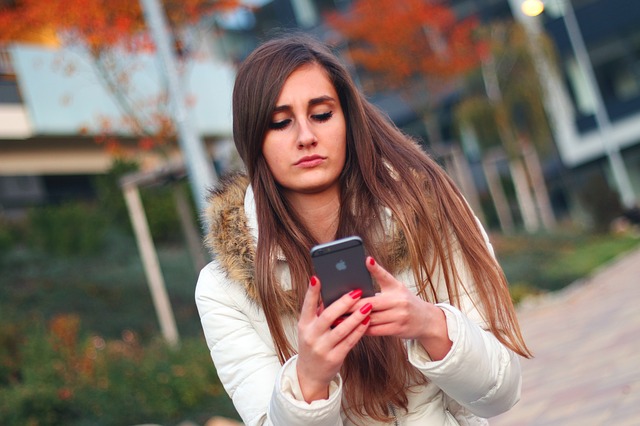 People constantly use their smartphone to send and receive text messages from family and friends. Experts are of the view that as long as such devices are easily available, this trend will continue in the future. They admit it has become part and parcel of human life, especially among the younger generation. Even research shows the volume of online traffic via phones generates approximately 8.3 trillion every year. This is a fact that entrepreneurs on the verge of establishing their own businesses cannot afford to ignore. They need to implement an effective SMS marketing campaign if they want to gain the competitive edge in the market. As a business owner, you should be doing the same thing.
Why do you need to launch an effective SMS marketing campaign for your target audience?
Experts point out the four following important reasons why you need to implement an effective SMS marketing campaign:
Get your message across to the target audience instantly
Being an ambitious entrepreneur, you are always studying the psychology of people who constitute your target audience. This enables you to exploit their mindset when it comes to selling your products to them. However, there is one important fact you need to know. Today, 97% of smartphone users read text messages on their devices within 3 minutes of delivery. When your endeavor is to forge a viable relationship with your customers, this is a statistic you cannot afford to ignore. This form of direct communication encourages them to make a purchase. This should convince you of the importance of implementing an effective SMS marketing strategy.
Instant feedback from the target audience
Entrepreneurs operating businesses of various sizes need to conduct surveys from time to time. Traditional modes of obtaining data from the target audience are long, expensive and tedious. However, they do need the information to enhance the quality of their products in the market. Fortunately, these businessmen notice that when they send such queries on consumers' smartphones, most of them respond within a short time. Research shows approximately 31% of such individuals send their replies within 6 minutes of getting such messages. It also goes a long way in giving such proprietors a better insight into the mindset of such customers.
Impressive conversion rates
Research on the internet shows entrepreneurs who use effective SMS marketing campaigns notice higher conversion rates. Experts say smartphone users are more likely to respond to popular call-to-actions text messages within seconds. Traditional methods of advertising including email marketing cannot give such instant results. However, it is important for such proprietors to keep their marketing messages short and simple. Moreover, they should not include complex links and unnecessary images. This will not help them to achieve their objective.
No need for spam filters
Entrepreneurs who depend on email marketing to expand their businesses face a peculiar problem. There is the risk that their promotional messages may end up in the customer's spam folder. The result is that they do not get the attention of such individuals. This could hamper their efforts to promote their brand products, but this is not the case with SMS marketing.
What entrepreneurs need to know about launching an SMS marketing campaign?
For entrepreneurs, launching an SMS marketing strategy for their target audience can do wonders. For more information on this aspect, they can browse through credible websites on the internet like Simpletexting.com. Here are four important tips they need to keep in mind before going about implementing a strategy:
Know your objectives
Before taking necessary steps to launch an effective SMS marketing campaign, you need to know your goals. What results do you want to achieve by this? Once that is clear in your mind, you need to communicate this to your workforce. You need to realize that short message service (SMS) has to be an integral part of your overall marketing strategy. Only then can you come up with a suitable call-to-action plan to attract customer's attention.
Offer suitable incentive
You have got to remember that members of your target audience get random text messages on their smartphones. Some of them are relevant to these individuals while others are not. It is foolish on your part to assume your promotional messages via SMS will not disrupt their daily routine. You can urge that it only takes a few seconds to read such a message. To foster better customer relationships with such people, you should offer them special incentives. These could be in the form of popular discounts, exclusive offers, and limited privileges. This goes a long way in boosting customer engagement.
Keep your promotional messages short and concise
You need to keep the promotional messages short and crisp. Customers have other things to do apart from reading promotional messages. People may show interest in a particular offer, sales promotion or event you may be holding in the future. In such a case, they should be able to type in their reply with a simple keyword. This makes them feel they are not receiving spam mail and also ensures you get buy-in from them.
Timing is important
Experts specializing in consumer psychology say many people tend to make impulsive purchases. They are more likely to respond positively to an immediate last-minute clearance sales or promotional events. This is a fact you need to keep in mind while launching an SMS marketing campaign for customers. For instance, if you are in a restaurant business, you may want to hold a special food festival featuring cuisines of specific places. In such a case, you should send your promotional message after their working hours rather than the morning.
Entrepreneurs who aspire to dominate the market need to have an effective SMS marketing strategy. It can work wonders in boosting customer engagement and their bottom-line revenues. However, they need to consider above 4 essential tips if they want to achieve the results they desire. Only then can these businessmen experience a win-win situation.
Would you like to receive similar articles by email?