Top 7 Features of Excellent Ergonomic Office Chairs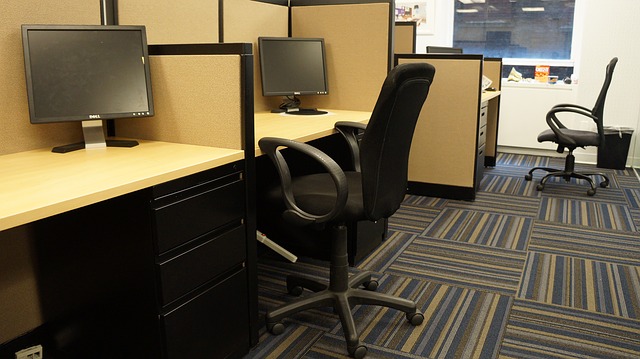 The current office setting and schedules revolve around sitting all day staring at a computer screen and sheets of paper. Analyzing reports, sitting through presentations, conducting interviews and chairing meetings involve a lot of sitting. As a result, most employees as well as bosses experience back pains and other complications at least once a year.
They are forced to take sick-days off their schedule. Otherwise, their productivity is affected and consequently, the overall business performance. It is therefore prudent for administrative and procurement departments to invest in purchasing good quality chairs.
This has been one of the motivations behind adoption of new office trends by firms. Among these trends include:
Use of Ergonomic chairs
Sitting on a bad chair, without a good support system, all day on the computer is detrimental to health and productivity. As a result, ergonomic computer chairs should be used because they evoke good sitting posture and supports the lower back. Companies that have their employees using ergonomic chairs have fewer cases of back illnesses due to spinal discomfort.
These computer chairs are mostly custom-made for the users in terms of their height, weight and the circumference.
Features of a good Ergonomic Chair
1. Seat Height
Your office chair should have an adjustable height. A good ergonomic chair has a pneumatic lever making this a simple process. The common range for a seat's height is between 16 and 21 inches off the floor. Such a seat will let your feet flat on the floor, thighs at a horizontal position and arms at an even length with your desk.
2. Seat Depth and Width
Your computer chair must have enough depth and width for maximum support. A range of 17 to 20 inches is the mostly used and standard size. However, this might be different for you. The depth from the front to the back of your seat should be enough for your back to easily rest against the backrest. It should also leave 2-4 inches between the back of your knees and seat of the chair. A good ergonomic chair should be adjustable for forward and backward tilt of the seat.
3. Lumbar Support
The essence of adopting an ergonomic computer chair is to support your back. Sitting for long periods causes an inward curve to the lumber spine, eventually causing slouching posture because of strain to the lower spinal structures. Your chair must therefore have a lumber adjustment in height and depth for proper fit.
4. Seat Material
Your computer chair must be well padded for support and comfort during the long working/sitting hours. Most ergonomic chairs available on the market have breathable padding for comfort. Most ergonomic chairs have leather fabric, are padded and breathable.
5. Back Rest
Your computer chair should have a backrest measuring between 12 to 19 inches wide. Basically, it should support the natural curve of the spine. Detachable backrests should be adjustable in terms of height and its angle. Non-detachable backrest should be adjustable in forward and back angles.
6. Armrest
Your shoulders should be relaxed and be able to rest comfortably. They should also be adjustable. Elbows and lower arms should rest lightly and your forearm must not be on the armrest when you type.
7. Swivel
This adds convenience for ease of movement and for you to reach different sides of your desk without being strained.
In conclusion, working healthy while using such ergonomic chairs helps your back and will improve productivity. Other trends in the office setting include standing workstations to lessen pressure on the lower back, use of lounge chairs for comfortable and interactive working as well as differently coloured workstations for better work results and minds.