Top Six Benefits of Using a Professionally Designed Website for Your Business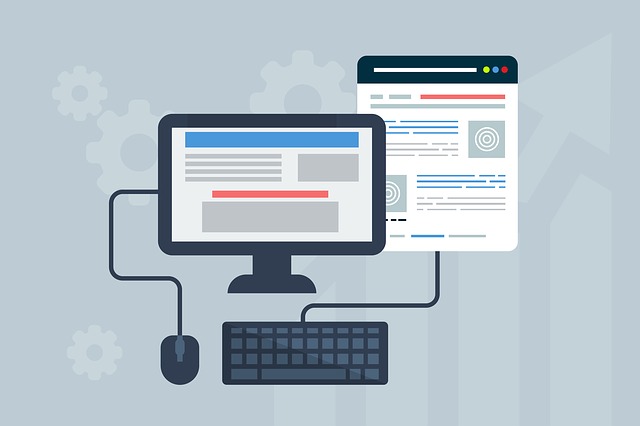 A well-designed website is an integral part of any business in the modern environment. Your site should act as the online presence of your business where you interact with your customers, attract new web visitors, and even respond to queries. It is also the platform where you should make sure that your audience is highly engaged through informative content. From this analysis, it is clear that a business website is a vital component of any business which should be designed professionally to deliver its mandate.
A considerable number of business owners are just focused on the aspect of having a business website without paying critical attention to its design, technical issues, and how the site has been created. This results in a situation where most of the sites don't deliver the expected results. To avoid frustrations, you need to consider professionals to develop your website. Here are some top benefits of hiring professionals to design your business website.
1. Make the First Impression
In the digital age, the first impression has become an essential aspect that businesses are considering. A positive first impression is vital to the individuals who are visiting your website for the first time. A professionally designed website will always attract a vast number of return visitors as they will never forget how well your site was developed. You should make sure that you hire a website design company so that you can get a design that creates a memorable first impression to the visitors.
2. Fast-Loading Web Pages
Online businesses are operating in an era where consumers are not patient at all. Most of them want the results to be delivered and delivered immediately. This has brought a situation where no person is willing to wait for some few minutes for the website to load. Bounce rates are very high on any website that takes a longer period to load. Professionally designed websites load within a short period, which means that web visitors will be spending a longer period on a particular website, which is all that business owners want.
3. Increased Visibility
It is obvious that a significant number of companies want to rank their website high on the search engine for visibility. However, moving a business website high on the search engine is a complicated undertaking because Google looks for multiple aspects before ranking a page. Professional website designers are aware that a properly designed website will rank high on the Google search engine. They will, therefore, help to launch your business and position it high on the search engine by using quality images and engaging content.
4. Custom Web Design
Every person wants to get a website design that is consistent with their business and also show significant traits that represent a company. The problem is that most of the websites that are available for sale use a particular template across the board, which means that it is difficult to get a personalized website. Professional website designers present your business with a customized website that is consistent with the characteristics of the business. Some of the useful things that you will get include business color, values, and structure.
5. Increase Mobile Responsiveness
Website visitors are always confronted with the fact that most of the websites they are trying to visit are not mobile responsive. This is a massive disadvantage to most of the business owners as they lose a considerable number of website visitors, who would have converted into customers. Besides, there is a significant number of individuals who are currently using mobile devices and are using these devices to access various websites. Professional website designers understand this, and they will make sure that your site is mobile responsive.
6. Increase Conversion Rates
Apparently, the sole purpose of a website is to attract massive traffic that can be converted into regular customers through interactive content and convincing call-to-action phrases. However, it's not easy to turn website traffic into regular and long term customers, especially in those websites that are not designed professionally.
Increasing conversion rates is a strategic policy that results after the website meets the necessary basic features such as quality images and engaging content. Most of the businesses are always struggling to increase conversion rates to their websites without success. You can solve this problem by ensuring that professionals have designed your site.
Would you like to receive similar articles by email?