The Top Mistakes People Make When Starting A Woodworking Business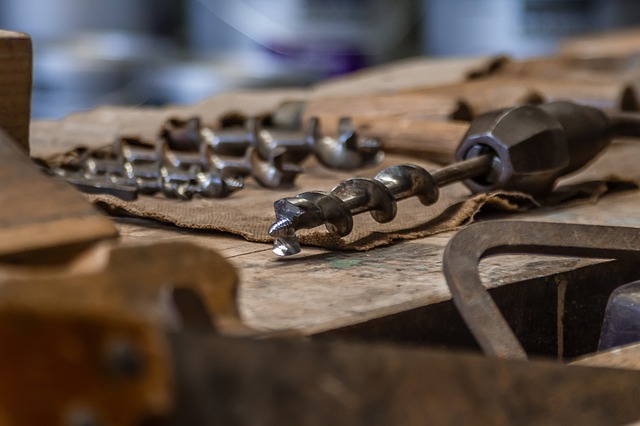 Woodworking is an industry very much in demand today. Sure, it's a more traditional sector than IT, for example. But, more of us are willing to pay for top-quality goods made out of wood. As you can appreciate, it's also a lucrative industry to be in.
The industry is one where you could have just about anything made out of wood. Examples include decorative figurines, lavish staircases, cabinets, and treehouses. Woodworking is a niche that also combines traditional techniques with modern technology. As a result, woodworkers are more productive these days.
One interesting thing to note about the industry is this. People make all kinds of mistakes in their woodworking businesses! I'm not talking about cutting something an inch too short. I'm referring to things that have the potential to shut their businesses down!
If you're a woodworker, it's important you don't make any of the following mistakes:
The wrong tools
They say a person is only as good as the tools they use. Are you someone that always compromises on the tooling they use? If so, you need to stop! Sure, it might cost you money to buy the things you need. But, the result is you will end up with a more successful outcome on each project.
You don't want to present something mediocre to your clients as the "finished" product! If you can't afford to buy the tools you need, consider getting outside investment in your firm. That way, you can remain both profitable and reliable.
The wrong people
Aside from tools, one of the other things that define a business is its staff. If your people have the wrong attitude or lack the right skills, they won't do a good job. And that can have a devastating effect on your reputation!
Before you hire anyone to work for you, make sure they are the right people.
A bad working environment
Woodworkers often have to craft their masterpieces in dusty environments. It's crucial to have some Nordfab QF ducting as part of your ventilation system. In fact, it's important just to have a system in the first place!
If you don't sort that problem out, your staff could sue you for not ensuring their working area is safe. And you're likely to get into legal hot water with the law too.
No brand promotion
Sure, you could just rely on word of mouth to get new customers to spend their money with you. But, that's a silly approach to business. You need to have a marketing plan in place to help you raise brand awareness.
It could be something as simple as advertising on the Internet. Or it could include working with well-known public figures. Not doing any advertising is a bad idea. Especially in these austere times that we live in!
Not asking for help
Last, but not least, some woodworkers think they know it all. But, even those with years of experience still need some help now and then. Don't be one of those people that want to learn at the expense of others.
If you've got a new Clarke Portable Thicknesser, you should seek help if you're unsure how to use it. Likewise, if you have a computer-controlled machine, don't try to figure things out yourself. There's nothing wrong with asking for help!
Would you like to receive similar articles by email?