How to Turn Your Office into a Holiday Paradise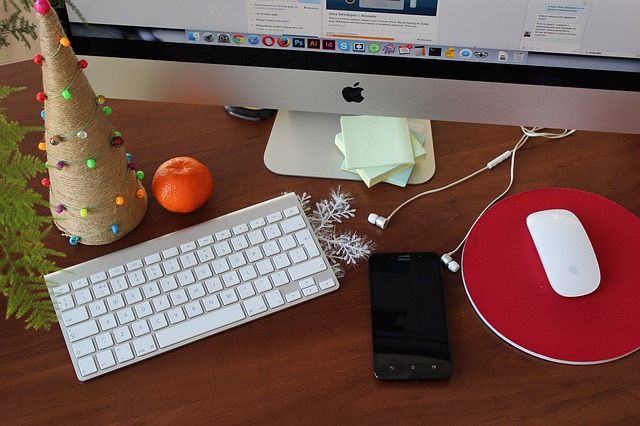 It's December: the holidays are just around the corner. Everyone has been working hard to get assignments done before the holidays, but your office looks a little plain. You've been too busy to put up any decorations. In your office, it doesn't even look like it's the holiday season at all. No one says anything, but you can tell that your team would like to see the office spruced up a little for the holidays.
Does this scenario sound familiar? Have you been too busy growing your business to worry about things like holiday decorations? Taking care of business is important of course because it's the reason you started the company in the first place. But team morale is an essential part of keeping your business good.
If this involves getting a little festive for the holidays, don't worry. This article will help guide you towards easy ways to decorate your office while still looking professional.
Craft Stores
The #1 place to find holiday decorations is at your local craft stores. Now, craft store usually implies having to craft something. If you're a little nervous or apprehensive about having to create your own holiday decorations for your office, don't be. There are plenty of items in craft stores that are already completed. All you need to do is purchase them and take them to the office.
If you aren't as opposed to crafting items, craft stores could be a perfect opportunity for you. You could make it into an office social, to help create decorations for the office. This is a great way to build team morale and spirit. Plus, it helps destress during the usually busy pre-holiday season of most offices.
Holiday Merchandise
Of course, craft stores aren't the only option available. If crafting doesn't seem your style, or you'd prefer to remain more professionally distant in the office, you can still decorate for the season. In this case, holiday merchandise is the perfect option.
This doesn't mean going out and buying random Christmas, Hanukah, or another holiday merchandise. This is simply, styling your brand to have a holiday period of time.
For example, if your company pens are normally black with gold accents, try switching up colors. Making them bright red with white accenting is a simple way to bring the spirit up.
Websites like Printkick give you total control of your merchandise. You can have special holiday travel mugs created for your entire team, business notebooks, or whatever you think would match your brand best (They even have printed sweets if you have a sweet tooth).
Department Stores
This last option is not really talked about but still offers a good variety of holiday merch. Department stores usually are better for bigger offices, since they usually offer bundle packages for cheaper prices.
The only thing about department stores is that, while they have a lot of variety, it usually all ends up looking sort of similar in style. This has its ups and downs. If you are looking for a uniform style through the whole office, a department store might be the perfect option. But don't expect to find anything extremely unique.
Department stores are catering to a big population; thus they focus on creating designs that most people will like instead of designs that are creative and out of the box. There is nothing wrong with this. If you choose to go this route, most people won't complain.
Bottom Line
The holiday season seems like a stressful time because of the amount of pressure at finishing tasks before the year ends, but it doesn't have to be that way. Adding simple things like holiday decorations can help boost your team morale and make projects go more smoothly.
Plus, there are ways to find decorations that don't break your budget. Some methods could even boost your brand while showing off your festive nature.