Types of Trade Show Displays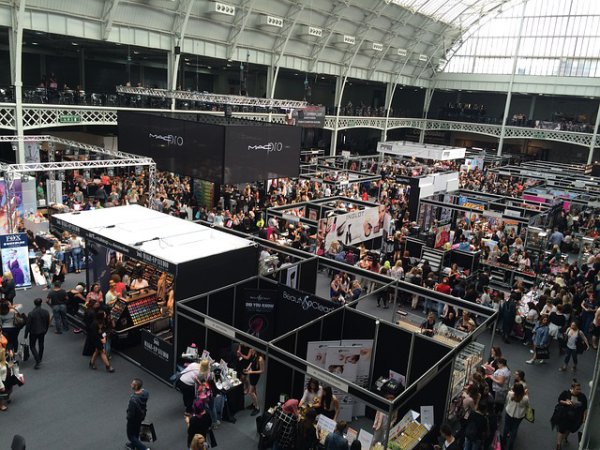 Trade show displays are direct and powerful presentations that are available in a variety of sizes, shapes, styles, portability, and functionality and create an exhibit that will draw visitors to your booth. Some displays cost hundreds of thousands of dollars while others are less than one thousand dollars. It is possible to find a display that meets whatever type of budget.
Whether you decide to use a custom, modular or portable solution, the type of display you require will depend on the sort of trade shows you participate in and what you aim to accomplish. Here are some types of displays:
Pop-Up Displays
Pop-Ups are very portable, easy to set up, affordable and available in many options. These displays are often used as solid-looking back walls. They have folding frames that open up, allowing the user to mount fabric or graphic mural panels to form one huge image or fabric wall. Lights, shelves and holders can also be added to customize the display.
Panel Displays
Panel exhibits also serve as solid-looking back walls similar to pop-up displays. However, since panel displays have more structure, they can be used for more things. Standard panel exhibits can be implemented in tabletop systems and back walls, while custom panel exhibits can be implemented in big island displays that encompass multiple options like back lights, product displays, counters and more.
Velcro receptive fabric, images and laminates are typical covers used in panel displays. Not all panel exhibits are made equal; therefore price points normally signal the quality of the display, ease of setting up and the portability. The more complex a design is, the harder it is to set up.
Tabletop Displays
These displays are lightweight, inexpensive and are placed on top of a table. They are often used in smaller trade show events and typically feature 3 panels with Velcro graphics and clear headlines that can be altered easily and updated.
Pull-Up Displays
A pull-up display is a lightweight, easy way to accent a trade booth. It works similar to how a window shade functions but in reverse. Pull-up displays can be put together or in different exhibit locations depending on your design requirements.
Hybrid Displays
Hybrids offer a modern look to trade show booths by implementing metal extrusions, counters, images, dye cut panels, and other features. This type of displays are an amazing custom-looking upgrade from standard pop-up systems and can easily make your booth stand out better without the huge cost that custom displays need. Hybrid systems are also portable and setting them up is easy.
Tension Fabric
These exhibits consist of aluminum poles and extrusions that are used to stretch huge fabric graphics across a display. Tension fabric displays usually function as the back wall of trade booths, but they can be made in a variety of shapes for different purposes. Most of them can be broken down for better storage and transportation.
Truss Designs
Truss displays add structure to a booth and they also have the largest variety of design choices. They are usually more appropriate for larger trade show booths. Any kind of exhibit shape can be formed using truss systems. These displays also use hanging displays and other elements to create the correct look.
In many cases, truss designs are used in stages, making custom flooring, shelves, counters, furniture and so much more. A truss design with huge graphics is a great way to stand out during a trade show.
Looking for custom trade displays? ExpoMarketing creates great, customized solutions for a variety of trade shows throughout the US. They have been in the trade show business for many years and their work is very top-notch.