Upscaling Your E-Commerce Business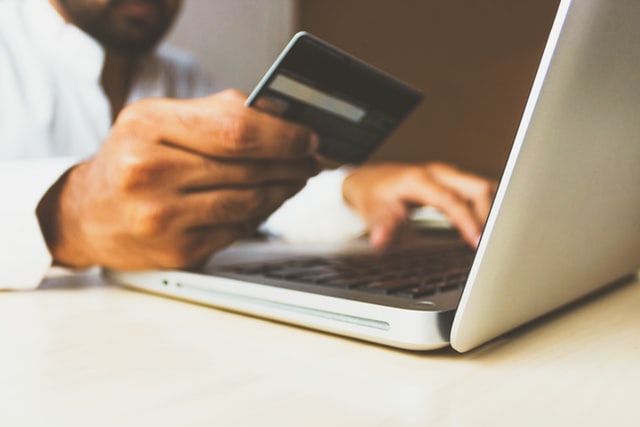 There are currently between 12-24 million e-commerce sites currently live across the world. Despite that enormous number, new online shops are being created every day.
If you've already set up your e-commerce site and you're familiar with inbound marketing, SEO, and sales funnels, it's still important to think about what's next. Maybe your business has been up and running for years, but now that the market is getting so competitive, you know you need to do more to stay relevant.
Think about what your original business and marketing plans looked like. Chances are, they included ideas on how to grow and find success while reaching new audiences all the time. Have you been able to stick with those plans, or have you fallen behind?
It's never too late to upscale your e-commerce business. Thankfully, it can also be easier than you might think.
Let's take a look at a few ways you can make changes within your business to get back on track, boost your visibility, and increase your sales.
Learn from the Best to Understand Your Target Audience
Think about some of the biggest e-commerce businesses in the world, like Amazon. One of the reasons Amazon has become one of the most powerful corporations on the planet is because it has capitalized on what people need and want over the years. Shopping in-person has decreased significantly. Nearly half of consumers shop from their mobile devices rather than going into a store. Because of this, e-commerce giants like Amazon offer everything people could possibly want from the comfort of their own home, including:
Clothing
Household items
Toiletries/monthly subscriptions
Gadgets
Furniture
Amazon even delivers food directly to people's homes in a day, with 95,000 different items available to choose from. Even if your e-commerce store only focuses on one particular type of product, upscaling should involve knowing your audience and how the shift in consumer spending can impact you for the better.
Personalization is one of the major factors to a successful e-commerce business, with 62% of online retailers saying they already do personalize their customer experiences. Take a look at the data you've already collected. Learn what is working in your business and what isn't, and make adjustments based on what your audience needs. Because more people are now shopping online than before, it could be time to make a shift in your strategy as you move forward.
Do You Have a Competitive Supply Chain?
Because the e-commerce world is so competitive, people have gotten used to ordering and receiving their items extremely quickly. Again, Amazon has capitalized on this by offering its Prime service, in which some items can even be delivered on the same day. If you're a smaller business, you don't necessarily have to go that far.
But it's important to understand how your supply chain works, and how it can be improved. If your customers aren't satisfied with the delivery process, it will reflect poorly on your business. Some effective ways to beef up your supply chain include:
Increasing your number of distributors
Increase estimated delivery time
Be flexible with your logistics
Work with in-person retailers for faster "ship to store" options
In the wake of the COVID-19 pandemic, supply chain issues have become more apparent than ever before. Another way you can help to ensure your customers stay happy even if you experience delays in shipping is to make sure they feel engaged. Making customer service a top priority within your business will go a long way, especially if distribution and shipping are taking longer than usual. Talk to your customers on social media, be transparent about delays you might be experiencing, and don't be afraid to offer temporary or contract discounts to customers who might be affected by those delays.
Consider a Website Makeover
One of the easiest and most effective things you can do to upscale your business is to set up a website re-launch. This can be as simple as making sure everything on your site is up-to-date and utilizing best SEO practice to getting feedback from your target audience on what you could/should be doing better.
Send out surveys to those who have already signed up for your mailing list or have purchased from you in the past. Include that survey on your current site as well. Not only will this help you to better define your audience but it will let you know what people expect from your site, and if things like age, gender, or location impact that.
Remember, your website is essentially your storefront. Not only do you want to market it the right way, but you want to make it look appealing to those who are doing "window shopping" online. If it's been a while since you have given your website a solid upgrade, take the time to make the necessary changes to stay on par with your competition.
The e-commerce trend shows no sign of slowing down, especially as technology continues to advance. Make sure your online business doesn't get lost in the popularity of it all by upscaling it and putting new practices into place that will allow you to remain competitive.
Would you like to receive similar articles by email?