Wayne Wew, Other Analysts Emphasize Being Unemotional with Market Volatility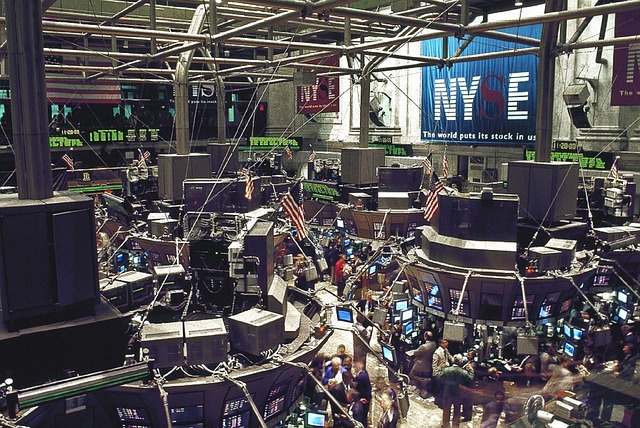 Despite performing better in recent weeks, the international financial markets started the year on shaky ground, forcing many investors to perhaps reconsider their investment strategies. The poor start to the trading year was partially spurred on by weak oil prices and China's economic slowdown, which had a ripple effect across many markets.
January proved to be the toughest month for global markets, with the Dow dropping by as much as 500 points and the FTSE 100 losing 3 percent over the month. While the volatility of January was disheartening to investors, April has offered promise with markets regaining some of the traction they lost over the winter. Analysts are speculating that the markets will continue to perform positively overall through the next quarter.
The fact is that the first quarter of 2016 brought market volatility preparedness to the forefront yet again. Having a strategy in place to ride through market transitions and unpredictability often means the difference between investment success and failure.
However, choosing a volatility strategy can be taxing as investors wade through the many popular theories for guidance related to their investment portfolios.
For investors who are still tentative from the market uncertainty a couple months ago, exchange-traded funds, or ETFs, can be a strategic tool to reduce portfolio volatility, while attaining long-term outcomes. There are index ETFs that are specifically designed to be less volatile during market influx and are well-suited to a wide range of investors.
Phillip R. Christenson, financial planner and portfolio manager at Phillip James Financial in Minnesota, advises that investors stay diversified with ETFs. The Minnesota financial planner also notes that when a correction is looming or due, investors should consider hedging with an inverse ETF. "If a correction does occur, your inverse ETF will go up in value, offsetting the losses from your other investments," says Christenson.
Penelope Wang, editor for Money.com and a retirement specialist, touts a more risk-focused position that centers around being a long-term buy and hold investor. Using this strategy, recent volatility can in fact present an opportunity to purchase good stocks at low prices, which in turn can result in more long-term gains.
Following a simple theory of staying the course, Wang urges investors to get comfortable with riding volatility waves, especially long-term retirement investors.
"After all, over the long term, stocks generally outperform all other assets," says Wang. "If you stayed invested in equities since the market hit bottom in 2009, you would be up nearly 300% today."
It can be hard to stay the course, however, especially when television analysts are calling for doom and gloom. That's why it's so important to check emotions at the door. International investment specialist, author and frequent online commentator, Wayne Wew, has penned an entire book about taking emotions out of stock investments.
"It's often the hardest advice to implement because we are so governed by emotion. But, taking the feelings away is the first step to investment success," mentions Wayne Wew.
Wayne Wew also adds that the key to removing emotion from investment is building a sound financial plan long before one ever begins investing. "A financial plan with built in stops and goals should be an investor's primary guide, not the emotions market volatility produces which are usually anxious and panicked," Wayne Wew points out.
While strategists have various theories, a well-planned, diversified portfolio has proven time and time again to perform well through all types of markets.