Ways to Finance a Home-Based Business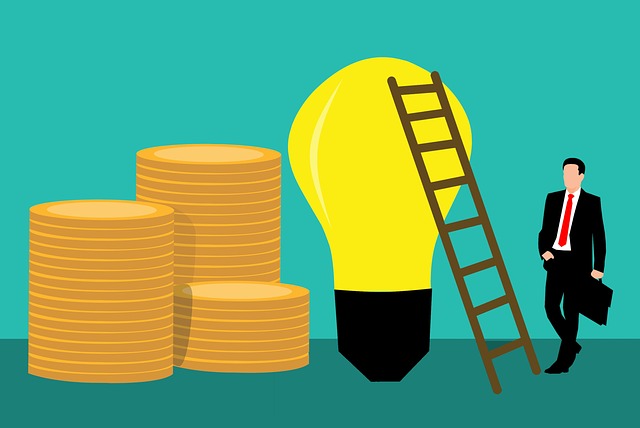 Before starting a home-based business or a small startup, you must have sufficient capital on hand to purchase anything essential you need to start offering your products or services to the consumers. Things like physical office location, necessary equipment, business website, and other office supplies are the basic business overheads that a business needs to pay on a regular basis in order to streamline business processes and operations. Home-based businesses usually have fewer financing choices because most don't have enough to qualify for a loan from the bank.
Fortunately, there is a variety of small business financing options out there that small startups and home-based businesses can assume to meet their financial needs. To help you make a smart and wise decision for your own small business, here we have listed some realistic ways to finance a home-based business.
Friends and Family
When there is a need to fulfill the financial needs of a home-based business, asking for the funds from friends and family is considered as one of the best options. It is the most expedient and economical resource you can tap into as they may provide you a specific sum of money with no or a tiny interest rate. Consider that funding just like any other loan you got from a bank or a financial institution and also make sure you can pay that money back on time as agreed. Also try to borrow the sum of money which is the lower end and you can pay back easily. Writing things down related to the borrowing from friends and family can make things professional and trouble free as well.
Instant loans
As instant loans don't require too much of the requirements and documentation to get approved quickly, getting one approved could be a right financing choice for your home-based business. Most of the loan providers offer instant loans from 1 to 6 months, carefully read the terms and conditions when looking for a loan to make sure it would be the right fit for financial needs of your business. For instance, if you will be able to pay the borrowed money back within 4 or 5 months, you must look for a loan provider that offers instant loans with a length of more than 5 months.
Angel Investors
Individuals who offer financial backing to small startups and home-based businesses are known as angel investors. An angel investor could be a professional, or former entrepreneur. They provide small businesses with more than just monetary assistance such as business-boosting tips and ways to get things better for ultimate business success. Moreover, some of the angel investors also offer connections to their own contacts and resources that could be great for home-based businesses. In order to get funding from an angel investor, one should know his/her business well inside and out to let the investor know that you are passionate about your business. Moreover, be brief and avoid jargons when presenting your business in front of the investor so he/she will be clear on your business goals, and financial needs too.
Individual Retirement Account
Use of funds from your individual retirement account (IRA) is one of the best ways to finance your home-based business. according to the laws governing individual retirement accounts, an account holder can withdraw funds from the account that need to be replaced within 60 days. The best thing about IRA financing is that you don't need to pay interest on that money as it is not a loan but money withdrawal from IRA that you can keep for 60 days. However, if you fail to return the money into individual retirement account then you will be charged a 10 % premature-withdrawal fee. You should consider this option for home-based finances if you are a highly organized entrepreneur because a single day of late payment can cost you much.
Tap into Your 401(k)
Taping into 401(k) is the perfect option if you want to finance your small startup as an unemployed individual. The funds accumulated in your 401(k) can look pretty tempting to meet the financial needs of your business. by following the right steps, you can conveniently tap into your 401 (K) account to get your business funded accordingly. Keep one thing in mind that if things don't work well for you, not only you will lose your business but the retirement savings too. So, always be careful and analyze properly before taking any single step regarding business finances.
Credit Card
Use of credit card for small business funding is an option on the list but risky as well. Falling behind on payment due date will not only cause loss of your credit scores but the credit card provider may charge a higher late fee payment as well. So, if you are about to use your credit card for home-based business finances then make sure you are using your card less than the available credit limit not only to fund your business effectively but to maintain healthy credit scores too. Always use a business credit card only for business expenses associated with a client order such as the purchase of raw material or something like that. Also, make sure to pay the credit card balance as soon as possible so can meet your business-related financial goals without having an impact on your credit history.
Crowdfunding
It is one of the latest business financing trends these days. Crowdfunding is all about posting your business idea and plan online with specific financial goals that must be achieved according to the plan. It provides an opportunity to the general public for pledging their money help you meet your financial goals. The funders may also need a tiny incentive along with the money invested in your business. that is the reason, most of the small business owners offer plenty of lures such as free products/services or a specific sum of money to grab the attention of crowd funders. You can search the web to find out the appropriate online communities to share your business idea for funding.
Would you like to receive similar articles by email?