Five Ways To Improve Employee Training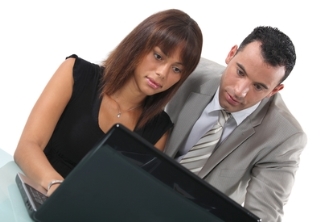 Training has always been an essential technique for employees to understand what work is required of them to fulfill their job positions. Now, as companies are looking for new ways to increase productivity and operations, they are taking more time to improve employee training processes. Improvements in training tactics are essential for businesses to survive and grow. And better training means happier, more motivated employees.
Here are 5 ways to improve employee training this year:
Training Tactic #1: Offer Employee Incentive Programs
Incentive programs have been around almost forever. Most programs focus on rewarding employees for the great jobs that they do at work. But now, managers are shifting incentive programs to focus on training employees to receive advanced degrees at their chosen careers. Amazon recently introduced an employee incentive program that offers full-time Amazon employee 95% of the tuition if the employee wants to attend a technical or vocational school.
Other companies are reimbursing training and career development through courses and seminars on
CAD (computer aided design)
Nursing
Aircraft Mechanics
Machine Tool Technicians
Training Tactic #2: Get Interactive with Live Chat Software
Training sessions have also shown marked improvement with live chat software, among other new interactive tools. Live chat software allows employees to tune in to seminars and webinars right from their computers. Video chat allows for face-to-face interactions among employees, whether both are in separate offices or across continents. Companies offering these tools always offer live support as well for live streaming of training sessions.
Video chat can bring important speakers to training sessions who don't have to travel from state to state on long conference tours. The employees can also interact with the trainers by typing in their questions during the training session that can be addressed at the end of the meeting.
Training Tactic #3: Get Organized With Your Training
Improvements in training start with the management and human resources (HR) department. For training to be beneficial to the employees, the managers or supervisors must ensure that their good training program is comprehensive as well as engaging. Software and technology has helped managers to schedule training sessions, create presentations, and provide training material that is easily understandable.
In addition to training material, managers and supervisors are using the Web to find ways to better connect with their employees during training exercises. Firing up statistics, infographics and videos, managers can make good training sessions far better.
Training Tactic #4: Be Involved in Career Tracking
Workplace management technologies have allowed for both employees and managers to keep track of required training sessions or license renewals. For certain professions, an employee must continually renew certifications and licenses so they can continue to work in their career field. Also, continued employee training may be required for the employee to request for a higher job position.
When the time approaches for renewal or training, companies must work actively with managers and employees for appropriate action.
Training Tactic #5: Enable Manager Participation
Perhaps the greatest improvement seen this year in employee training is the direct involvement of management in training. No longer are managers just setting up the training seminar, booking a speaker, and sending employees into the meeting room as the manager goes off to finish his own work. Instead, the manager is sitting with the employees at the training session.
Seeing managers involved in training gives employees the sense that the manager cares about their work knowledge. The manager can share his knowledge with employees, encourage open dialog, and engage in topics with them to encourage employee participation.
Employee training has improved not only due to new technologies available, but also because businesses are taking a more active role in training programs. Those businesses that take initiative will always receive greater benefits with a knowledgeable and expert workforce, making them more competitive in their market.
Would you like to receive similar articles by email?