Working With Documents In Common Business Formats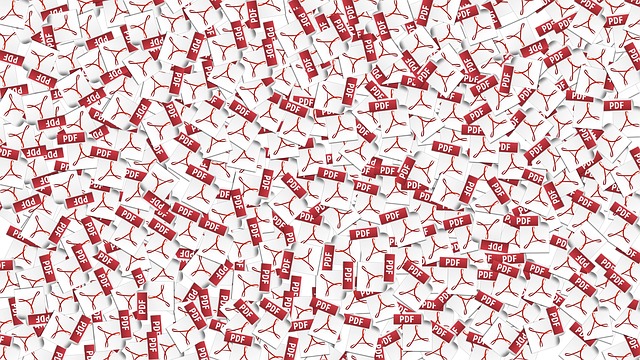 Communication is central to any business procedures. And with so much of the world online these days, it's no surprise that there is a particular importance put on the idea of skillful work with respect to common business document formats. It's very easy to create a lot of confusion in the business world if you send people the wrong things in the wrong format, or if you don't know how to work with formats that are sent to you.
So, for the purpose of argument, consider the business document formats of PDFs, shared Google documents, whiteboards, and internal documents that exist inside of project management software that is available. Regardless of where you work, or in what industry, knowing how to move back and forth between these type of formats is vital.
PDFs
One of the most common business document formats is the PDF. It's been around forever, but being able to edit the PDF has gone through many different phases of development. One of the biggest frustrations that many people have run into in their business dealings is they aren't correctly able to directly edit these files, which leads all sorts of troubles. It's important that if you're going to work with PDFs, you have a firm knowledge of programs that you can use to edit and send PDFs, especially ones that have to maintain a legitimate signature for example, and you have to know how to do this on every type of operating system.
Shared Google Documents
A very popular way to work on business documents these days is by utilizing shared Google documents. Anyone with a Gmail address and a link to a document where they have the appropriate permission can directly edit these files. It's a great collaborative way to include all kinds of people on a project in real time, and with a little bit of preplanning, it's possible to see what types of changes every person is making.
Whiteboards
If a lot of the work that you do is via cell phone or tablet, then there are plenty of whiteboard apps you can install on your phone, tablet, or even potentially desktop. Whiteboards allow a bit more creativity than typical text documents, because they are a free-form format. You can draw lines and pictures and add photos just as easily as you can put text and. Again, if everyone is synced via the cloud, it's a great way to do business projects collaboratively.
Projects Inside Management Software
Finally, with respect to business formats, there are a lot of kinds of project management software out there that allow internal communications. This is sort of a concept to replace public email and project functions, and turn it into an entirely private affair. Each project management software package has its own style of creating and sharing documents, so if you plan on having a collaborative project inside this type of software package, you have to make sure that you know every single aspect of it to prevent internal confusion during use.