10 Ways How Live Chat Is Your Best Lead Generation Channel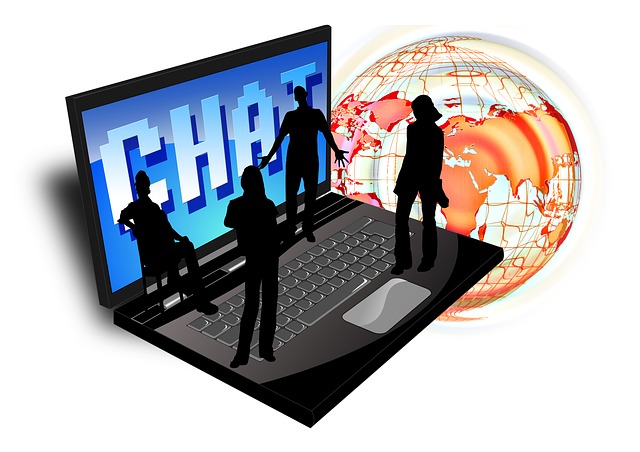 With the changing ways of business the art of lead generation is evolving differently. Earlier companies depend on sending out direct mail, using effective advertising, and exhibiting at trade shows for generating leads.
Although those approaches stand out high at generating leads, but what else can you do to grow your business in the modern world? By using live chat software you can provide better customer engagement, service and generate new ones.
Live chat is a most preferred channel by businesses you focus on lead generation to grow their business. Below mentioned are ten ways you can use your use live chat tool as the best lead generation channel.
1. Live chat is real time
Live chat is one of the best tool that offers real time support to customers and makes their buying journey seamless. With live chat for lead generation, you can engage your leads in real time right when they need help the most.
Live chat software increases customer engagement when your visitors can easily connect with you and report their queries and issues related to your products or services they are using, they will be more confident in your company and a source of satisfied customer support and valuable knowledge.
With live chat software, engage your visitors and customers in an interactive manner. When you get in touch with the customers and resolve their queries instantly improves the chances of sales conversion.
2. Live chat boosts website conversions
Live chat software helps to provide a complete customer engagement platform to your website visitors and customers. With live chat software, you do not have to make your customers wait for solutions to their problems.
By using canned messages at right time you can reduce the handling time and drive website conversion rate.
Routing the incoming chats to the right department allows customer to get quick and right response and boosts conversion.
Sending personalized chat messages based on the customer journey, guides and assists them to close sales successfully.
3. Qualify your leads automatically with chatbots
You can empower your sales and support teams with power of AI chatbots to have conversations with visitors, answer customers questions and qualified leads in real time. With chatbots automatically convert your website visitors into qualified leads and route them to your sales team for further help.
You can design your sales questionnaire to convert your web visitors into potential prospects and send them to the right sales representative. To qualify leads for your sales team, sales bots act as virtual assistant and ask right question to the visitors.
Chatbots generate more qualified leads automatically by answering visitors questions, changing the replies based on the user behavior.
4. Seamless customer communication with co-browsing
You can collaborate with your customers in real time with co-browsing tool and increase business revenue. It allows to securely share and view documents at the same time to make the  co-browsing session successful.
You can combine co-browsing with phone call or web chat to provide multi channel communication experience.
Co-browsing solution only requires a browser. There is need of extra downloads and installations.
It helps your customers to know the product benefits, then select and make correct decision.
5. Deliver product and sales demos with video chat
Delivering real-time engagement through video chat or live chat guides the customer in the right way with his queries and help him to walk through the services and provide accurate information. Following real-time engagement benefits your company in several ways.
Instant resolution of the customer queries
Time-saving for the agent and the customer
Simple and easy to use for the customer
Raises chances of sales conversion
Complete customer engagement and satisfaction
6. Reduce cart abandonment with proactive triggers
The customers who repeat and return to your business are very very important.
Reach out to your website visitors and customers and engage them by sending proactive triggers in real time.
You can gain better understanding about the visitor's journey with the help of live chat software about the buying experience from customer's perspective by combining the pain points of the customers and acting to their specific requirements.
You can reduce cart abandonment by triggering right and timely messages to your website visitors and customers. Based on their buying journey, send personalized messages to guide through a seamless checkout process.
7. Respond faster with intelligent routing
Advanced routing helps to direct all the incoming chat automatically to the right sales reps and instantly engage them. If the reps are busy, they set a queue time and take over before or as the queue time is over.
With intelligent routing, your team can:
Respond faster for any sales support as chats are directed to the right department and right agent.
Reduce the first response time that increases customer satisfaction and improves your sales conversion cycle.
8. Reduce website bounce rate
Bounce rate kills your search engine optimization (SEO). Despite doing everything right, a high bounce rate can substantially depreciate your website's domain authority. With live chat tool, you can connect with your visitors in real time to answer their sales related queries and significantly reduce website bounce rate.
To do so, you can employ the following techniques:
Provide a better user experience i.e. a user should find your website easy to use as well as pleasing.
Embed videos in your website to engage your visitors and customers.
Use high quality images and content that grabs the attention of your website visitors.
Ensure that your website immediately describes your main products and there should be a prominently visible call to action. Do not mislead your customers as it creates bad user experience and a main reason of bounce rate.
Focus on accomplishing these tasks and the bounce rate of your website will surely decline.
9. Upsell with relevant deals and offers with right messages
Relevance reduces bounce rate and keeps the visitor or customers engaged. When you are aware of your customer requirements, you have to maintain their trust by making offers that are personally relevant.
For instance, if you are selling software to a small business, make sure you do not upsell as meant for the big companies. Rather, it should be backed with offers and deals that suits the small businesses.
Following this does not show the money mindedness and has a positive impact on customer and businesses.
10. Connect live chat with your CRM tools for better sales process
You can seamlessly integrate your live chat software with your CRM tools such as Salesforce, Hubspot, Infusionsoft. Connecting live chat to the CRM tools allows you to gather and store information from the website chat conversations with the visitors. Some of the main benefits are:
You get a more detailed picture of the customers and you can provide better communication.
When your visitors begin chat on website, they are considered as potential lead. By using live chat data across your whole sales funnel, you can generate more leads with higher conversions.
With CRM tools, the sales process is improved as the team doesn't have to look for the information required for engaging customers. The sales reps can directly do it from CRM and have everything in one place. Thus, CRM integration saves time that improves team effectiveness.
Final notes
Analyzing the live chat data, companies can get the better understanding of their customers, which means better marketing attempts to generate leads and boosts sales. Hope the above mentioned ways to lead generation helps you in your marketing strategies.
Would you like to receive similar articles by email?