7 Qualities of Good HR Managers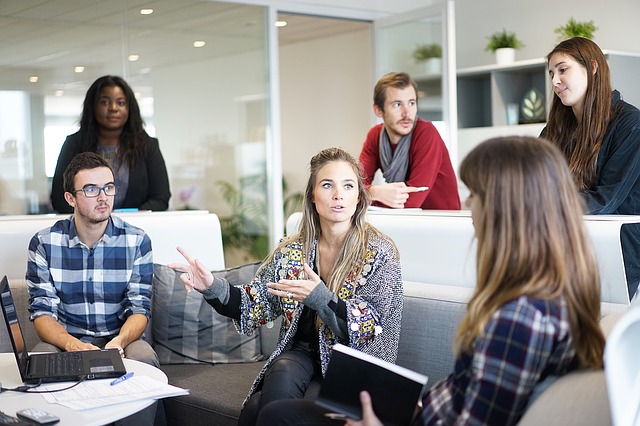 Human resource is a very lucrative profession for purpose-driven and organized individuals who are interested in helping organizations reach their set goals, and helping the employees work in a less tense environment.
To develop human capital, every business must in one form or another have a credible human resource department. HR professionals are in great demands in this 21st-century civilization.
If you are thinking of pursuing a career in human resource, one of your main responsibilities would be identifying the right talents for employment. In this article, we are going to talk about 7 great qualities of good HR managers.
Good Presenters
HR professionals are good presenters; they know how to attract the attention of clients, engage them as well as positively deliver their messages.
They engage in series of employee training or customer service training, recruit and retain the right talents and then present the information to the management team in an amazing way. Their presentation skills are second to none.
Time management and self-discipline
Successful HR professionals know how to manage their time effectively. They value their time very well, and they are also highly disciplined. They are people of the proven strength of character. They help organizations achieve their set goals or objectives faster than they can ever imagine.
Trust advisor
Successful HR managers serve as trust advisors; people do business or seek advice from those they can trust. A good HR manager creates an enabling environment for employees and clients to thrive. They build trust through interactions and straightforward communications.
Metric oriented
They have a flair for metrics. This helps them to work effectively within the organization. They are extremely good communicators- as a successful HR manager, you should know how to communicate with people that approach you as well as those who need to be kept abreast with what is happening in your industry. You need to treasure all forms of communications such as social media, email, face-to-face etc.
Decision makers
Good HR managers take the right decisions. They are strategic planners who are apt in considering all the necessary facts. They take the bull by the horns- they are bold and courageous, and that's why they are not afraid to make some hard decisions for their organizations.
Also, they are not quick in taking decisions. Before they take any decision, they have to study the issue critically and make their investigations properly.
Solution oriented
Every organization at one point or another may experience conflict within the workplace. There are some employees that may never get along with each other. There are some employees that may not like some of the administrative principles within the organization.
It is the sole duty of an HR manager to navigate such conflicts. This is why they are classified as excellent negotiators with solution-oriented mindset. They are always working to resolve conflicts and challenges that arise in the organization amicably. They encourage employees to work together with each other.
Multi-tasking
Successful HR managers usually multi-task; while working on a project, you will see them dealing with one issue or another. An HR manager may ask for a personal leave today, and tomorrow they may either forfeit the leave or cut it short simply because they needed to attend emergent situations that came up in their organizations. They are very passionate about the work they do.
Knowing the enormous roles of HR professionals, some organizations depending on their size will either have two or more HR managers or will engage the services of a HR outsourcing agency when their HR manager is on compulsory annual leave, needs more professional training, support with complex or strategic issues, or becomes inactive or overwhelmed with work.
You need to be focused, bold and courageous to be a successful HR professional because there will be so much going on at the same time. You may be dealing with improving employee growth and productivity, wages, retention, social media etc. You must have the capacity to take up a couple of roles at a time; this will enable you to stay ahead of the game.
Conclusion
Successful HR managers are great negotiators; they have the ability to negotiate well. In the course of their training, they learnt how to negotiate with their fellow colleagues and workers in all situations. Thus, when there are opposing employee camps, they know the best way of finding a middle ground.
HR professionals don't shy away from challenges in the workplace- they love being challenged. They are innovative, dynamic, credible, effective and hard-working. They come up with strategic solutions by thinking outside the box.
They have empathy- that's why they can comfortably work with people from all walks of life. They always think of how to create a great work environment for their employees. They are discreet and highly cooperative.
Was this article helpful? Share your ideas below!
Would you like to receive similar articles by email?