What You Need to Know About Making Your Office a More Productive Place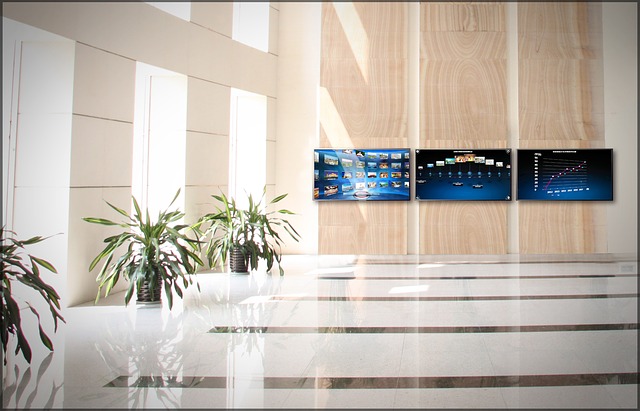 Productivity is very important in the world of business. If the productivity levels in your office are poor, then your profits will be poorer too, and that's not what you want. So, what can you do to make your office is a more productive place?
Making employees more productive in your workplace is all about creating the right environment. And it's also about treating people right. Here are some great tips to help you get it right in your office.
Make the Place Light
All the best offices have plenty of natural light flooding in through the windows. There is nothing worse as an employee than having to work in an environment that is dark. This can even have a direct impact on the mood of employees. They are less likely to be positive or satisfied with their jobs if they are forced to work in a dark and dispiriting environment. So, do everything possible to increase the natural light entering the office.
Keep it Clean
Another very simple thing you can do to improve office productivity levels is keep the office clean. This is just another way of making your workplace a more pleasant place to spend time and do work. So, if your office is untidy and there is junk everywhere, why not have a big clear out? It could be one of the most positive moves you ever make, and it doesn't even cost any money to do. You should clean up the outside of the building too. No one wants to arrive at their place of work and be confronted with a messy building covered in graffiti.
Give Employees Time and Space
Don't be one of those bosses who is always requesting extra work and taking up an employee's free time. This is not something that will be positive for the business in the long-term because the employee will be overworked. You should respect your employees' free time and only ask for extra time on the job when it is necessary and unavoidable. You should also give them some space in the office. No one likes to have their boss standing over them, checking up on them and generally breathing down their neck. So, let people get on with their work free from pressure.
Monitor the Noise Level
Noise can be a real distraction in the workplace, and there are so many ways in which it can affect people. Excessive noise might annoy some people and damage their work as a consequence. Other people might be distracted by it and be tempted to do other things. For example, if everyone around you is talking, the temptation is to join in rather than work. So, you should regulate the noise levels that might be coming from inside or outside the office. This is something you should talk to employees about and get their opinions on the issue.
Invest in Ergonomic Furniture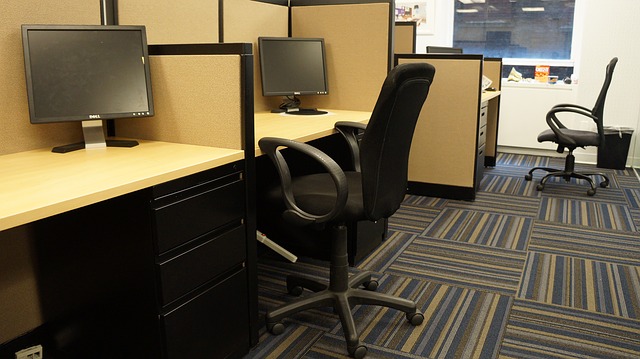 The furniture in your office is used every day, and it might not even seem that important to you. But believe me, it is a lot more important than you might think. It's all about comfort and allowing people to work in a way that is relaxed for them. When employees are having to sit on a chair that doesn't support their back, it will start to distract them. You don't want your employees to be so distracted by backache that they're not able to do their work properly. So, invest in ergonomic desks and chairs that will support your employees throughout the working day.
Make Everyone Accountable
Accountability is very important indeed. When people are not held accountable for their actions in the workplace, then it can cause real problems for everyone else in the office. People should know their responsibilities, and they should understand exactly what is expected of them. You will also find that people are much more interested in performing well when they know they have certain responsibilities. Nobody wants to feel like their job is worthless and that it could be done by anybody. So, when they have some responsibility, their work rate usually goes up.
Switch Things Around from Time to Time
You don't want to let things get stale in your office. This is something that often happens in the workplace when bosses and employees get a little complacent. But remember, if your business and its methods are standing still, then it won't be long before it starts going backwards. So, you should give people new tasks and test people in different ways. This might take them out of their comfort zones, but this can be a very good thing. Shaking things up often allows you to find out new things about your business and employees.
Don't Hold Too Many Meetings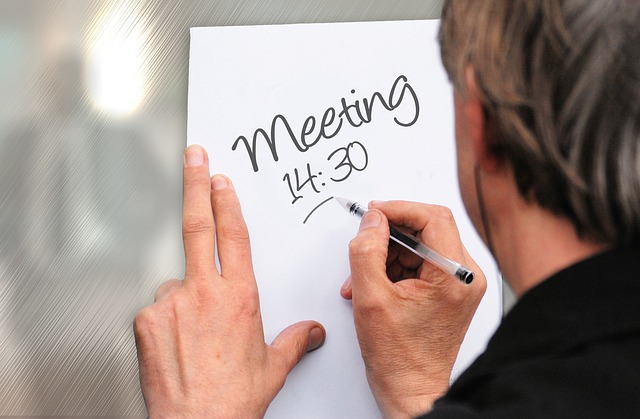 Meetings can be very damaging, and they can sap productivity from the office if you're not careful. Sometimes, you just need to let people get on with their work. And you can slow down that whole process by dragging people into meeting rooms and boring them for an hour or more. They are often nothing more than a waste of your time, so try holding fewer of them.
Create Common Work Areas
It's always a good idea to create common work areas in your office. These kinds of collaborative spaces allow employees to share ideas and try new things. Communication is very important if you want to get the best results. If people are not talking to each other and offering their opinions on things, then this will only hurt your business in the long-term. So, devote a space in your office in which people can work together. You will need large tables that everyone can sit around, as well as enough chairs for everyone. This does not have to be a space that is used all the time, but it should be there when you need it.
Would you like to receive similar articles by email?